How do I buy a car at an online car auction?
Buying a car at an online car auction requires an account with an online auction service. It's usually free to set up. Some sites offer paid memberships with additional benefits. Many online auction sites require a deposit before you're allowed to bid, but they automatically apply the deposit toward the cost of your winning bid. There are dealer-only online car auctions, but public online car auctions offer a bigger selection.
4 min to read
What kinds of online car auctions are there?
Online car auctions generally fall into two categories: public auctions and dealer-only auctions. With an online public car auction, anyone can participate. For dealer car auctions online, you may need to have a license from your state to participate. In some states, you may be able to work with a broker who can act as a licensed dealer on your behalf. Check with your state's department of motor vehicles to determine what's possible where you live.
What is the difference between public and dealer-only online auctions?
Public online auctions
You'll encounter a much broader range of cars when shopping for online public auction cars. They can come from commercial, government, or rental fleets. They could be salvage-title vehicles due to flood damage or accidents that an insurance company deemed too expensive to repair. They may have been repossessed by a bank or confiscated by the police. Even exotic, classic, and other collectible cars appear in public online auctions.
Dealer-only online auctions
On the selling side, dealer-only online auctions are for dealerships looking to unload cars that aren't selling or can't be sold for enough of a profit at their dealership. On the buying side, dealer-only online auctions are for dealerships looking to add cars to their used-car inventory. They're looking for cars that can be sold for a decent profit.
Buying from an online car auction vs. buying online from a dealership
When you buy a car online from a dealership's website, you'll get a car fully reconditioned. Dealers can also put a used car through a rigorous certified-used inspection process, and it may come with an extended car warranty. When you buy from an online auction website, you'll be buying the car as-is, though you may be able to get the car inspected before the auction starts. Check with the auction organizer beforehand to see what inspection options they offer.
How do I get a license to buy cars at auctions for dealers?
Your state's department of motor vehicles should lay out all the rules and regulations you'll need to follow to get a license for buying cars at dealer auctions online. They vary from state to state, but the kinds of requirements you'll encounter include:
Applications and fees
Business license, business plan, and proof of auto insurance
Deed or lease for your dealership location
Surety bond for consumer protection
Tax IDs for processing sales and employment taxes
Personal information to run background checks
In other words, it only makes sense for people who are actually in the business of buying and selling cars for a living to get a dealer's license.
Pros and cons of buying cars at an online auction
On the plus side, you're bound to find a much broader range of cars and prices via online car auctions than you would by visiting car dealerships. You may be able to get the car you want for a much lower price than at a dealership — thousands of dollars less, in some cases. It's generally more convenient, with no salesperson pressure, and you can even have the car delivered to you.
The most significant potential downside is that you're buying a car as-is. You'll rely upon the information provided, and you may not have the opportunity to inspect the car in person or have a qualified mechanic do it for you. So it pays to do as much research as possible before placing a bid.
Buying online also means it's not always easy to verify the vehicle identification number (VIN). The VIN usually appears in multiple places on a given car. When a car has more than one VIN, this can indicate it wasn't properly reported as a salvaged vehicle. It also could mean the car was previously stolen or rebuilt using parts from one or more additional cars.
Can I get car insurance on a car I buy in an online auction?
No special insurance conditions apply to cars bought and sold at auction. The only time you won't be able to get insurance on a car you bought at an auction is if it has a salvage title. But that rule applies to every salvage-titled car, regardless of where or how you purchased it.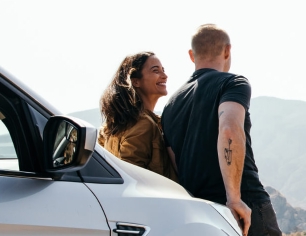 Quote car insurance online or give us a call