What not to do when buying a car
There are many potential car buying mistakes shoppers can make when looking at used or new vehicles, as well as when shopping for a car in general. Some of the biggest mistakes include not test driving a used vehicle on the highway, settling for whatever make and model the dealer has in stock, and not walking away from a bad deal.
5 min to read
What to avoid when buying a used car
Some of the most common used car buying mistakes center around not doing your due diligence about the vehicle you're considering.
Not test-driving the car thoroughly
You're going to learn different things about a used car when you drive it on the street versus driving it on the highway. You need to get a good feel for how the car handles in both driving conditions. Learn more about how to test drive a car at a dealership.
Not looking at maintenance ratings
New cars get vehicle safety ratings, but they're too new to have maintenance ratings. Over time, the make and model of a car tends to develop a reputation for how much it costs on average to maintain. Accumulated data shows how often repairs or replacements have been needed.
If a particular car has a habit of needing a new transmission at 60,000 miles and you're looking at a used model of that car with 50,000 miles with the original transmission still in it, you might have second thoughts about buying it.
Not getting a mechanic to look at it
An inspection can be very affordable, and a small investment here can save you a lot more money in the long run. Learn more about how to have a mechanic look at a used car before you buy.
Not asking about the vehicle history
Most used car dealerships subscribe to a motor vehicle report service. But you may need to ask to see the report. Not every accident or recall a car has been through may appear on the report, but it's as close as you can get.
Things to avoid when buying a new car
Buying a new car is easier than buying used. You don't have to worry about running it by your mechanic or checking on the vehicle's history. But you can make other mistakes, some of which are even more costly than what could happen with a used car purchase.
Not asking for the car you want
For a dealership, it's much easier to sell you the car they have on the lot than it is to have the one you want shipped from another dealer. So, even if the car they have on the lot has more options and extras than you want, or can afford, some salespeople may try to steer you into that car anyway. That said, learn why buying a demo car may be a good option.
Not negotiating up from the dealer cost
Dealerships generally encourage you to negotiate down from the manufacturer's suggested retail price (MSRP), or the "sticker" price, named for that big window sticker you see on new cars. That can feel like you're getting a deal when you get a car below MSRP. But there may still be a large difference between that price and the dealer's actual cost, which means you could be over paying. Learn more about MSRP price and when you should pay it.
Not reviewing the final sale paperwork carefully
Whether you buy or lease, or finance through the dealership or with your bank, there may be times when the information on the window sticker, or the information the salesperson gave you, doesn't match what's on the final paperwork they want you to sign. Use our lease vs. buy calculator to estimate the total cost of leasing or buying a car.
Found the right car and looking to insure it? Get a car insurance quote online with Progressive or call 1-866-749-7436 to talk with a representative about your coverage options.
Worst car buying mistakes
Some of the biggest mistakes you can make in the car buying process apply to both used and new cars.
Not doing your research: Going into a dealership without knowing which car is right for you increases the odds of being sold a car you don't want at a price you can't afford.
Not getting pre-approved for financing: If you don't shop around for the best car loan offer you can get, you may be stuck with what the dealership will offer you — and they won't have any incentive to make it a competitive rate unless you give them a competitive pre-approval.
Not buying based on the price of the car: One of the many pitfalls of being focused on your monthly payment budget is that you can end up paying more for the car. A dealership can make a monthly payment look very attractive if they extend the financing period to five, six, or seven years.
Not saving the trade-in until later: You may get asked about a trade-in early in your sales process. The dealer will include it in the price negotiation process and make it look like they're saving you a bunch of money with your trade-in. Often, they haven't done anything to reduce the price of the car you're purchasing.
Not buying while you have time on your side: A car isn't an impulse buy. It's an investment that can have long-term financial implications. Rushing the process often means just accepting what the dealership offers you — and whatever they offer you will be in their best interest, not yours.
Not walking away from a bad deal: It's easy to get emotional about a car purchase or stubborn about the time you've spent trying to get the right price for the right car. Sometimes people think they've already spent too much time on the process and just want to get it done. So rather than walk away, they'll accept terms they didn't want and ultimately resent the purchase and the process.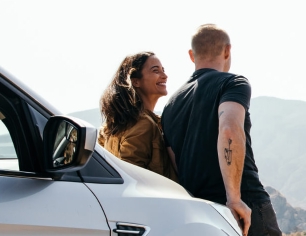 Quote car insurance online or give us a call