How long does it take to buy a car?
Car buying can take anywhere from a day to several weeks or longer. The more you know about cars already, the easier and quicker your shopping experience will be. Estimate how long it will take by breaking the process down into steps and budgeting time for each. The steps you might take include research, test driving, and comparing insurance options. You will also consider financing options, selling or trading in an old car, completing paperwork, and registering your car.
2 min to read
How long should it take to buy a car?
Buying a car is a personal thing — the amount of time can vary depending on how much you know about cars and what you're looking for. If you have prepared before you start shopping, the process will likely go quicker and more smoothly. Breaking the process down into steps can help you budget your time. Remember, buying a car is a marathon, not a sprint. It's best to take your time to make sure you find a vehicle that makes you happy and suits your needs.
Note that the car buying process will take considerably longer if you want to order a specific car instead of choosing one available on the car lot. If this is the case, add even more time for a domestically made car or a few more months for an import.
How long does it take to buy a new car vs. buying a used car?
Buying a used car typically takes longer than shopping for a brand-new one. It may take more time and effort to find the exact car make and model you want and ensure it's in great working order. You don't need to worry about this as much when buying a new car as it's sure to drive well, and it's easier to customize basic features like a moonroof or seat color.
Get the right coverage for your car with Progressive
Current Progressive customers
You can log in or call 1-866-749-7436 to adjust your coverages.
New Progressive customers
Quote auto insurance online or call 1-866-749-7436 to insure your car.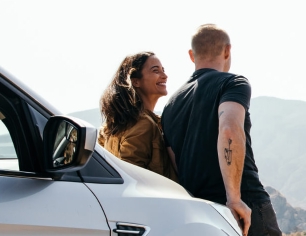 Quote car insurance online or give us a call