How long does it take to get a settlement check after a car accident?
The amount of time it takes to settle an insurance claim for a car accident varies, anywhere from a few days/weeks to several months. The timing ultimately depends on the circumstances of the accident and factors like state laws, severity of injury and property damage, whether lawyers are involved, and how quickly you filed the claim. You may also receive separate claim payouts at different times for each type of coverage that applies to your claim. For example, you may receive payment from your rental car reimbursement coverage before you receive the settlement check from a bodily injury liability claim.
4 min to read
Is there a time limit for insurance claim settlements?
Generally, the insurance company has about 30 days to investigate your auto insurance claim, though the number of days vary by state. Most state laws require claims to be processed promptly and without unnecessary delays, but it can take longer to process and settle, especially if the accident was serious or a coverage investigation is needed.
Investigations can have the most significant impact on the time it takes for you to receive your settlement check. For instance, a car accident with multiple serious injuries and a question about which driver was at fault can take longer to investigate than a small fender-bender with a clear at-fault driver.
Pro tip:
Your state's statutes of limitations will also determine how much time you have to file and settle a claim. The statute of limitations for insurance claims varies by state, as well as by claim type.
What can I do to avoid delays in receiving my claim settlement?
When filing a claim, provide the requested information promptly. Be ready to provide copies of the police report, photos of the damage, and insurance information for all parties involved, as well as any other information requested by your adjuster. If you're at fault, an insurance adjuster will investigate the claim to determine the amount to be paid for injuries and property damage to the other driver, as well as any injuries or vehicle damage you suffered (if you file a medical payments / personal injury protection or collision insurance claim).
If you aren't at fault, the same steps apply, but you may contact the other driver's insurer to file a third-party liability claim for your injuries and vehicle damage instead.
You can expect to communicate with your adjuster frequently, and the investigation can last a few weeks or months, depending on the severity of the car accident.
Pro tip:
Your insurance company will investigate who's responsible for the accident, as well as whether there's coverage for the injuries, damage, or other loss you filed the claim for. A coverage investigation can take just as long or even longer than an investigation to determine liability. You won't receive a claim payout until both liability and coverage are determined to be in order and damages are approved.
What happens if a settlement claim takes longer than anticipated?
Some states require the insurer to provide a written explanation in response to why the claim is taking longer than 30 days. Occasionally, claims are delayed, but most state laws require insurance companies to inform you of the claim's status. Check your state's laws for specific guidelines.
Be aware that car accident investigations could take months to complete if there were extensive injuries, multiple drivers and cars involved, and a question of who was at fault. In accidents with more injuries and damage, the investigation may take longer, which may delay receiving your claim payout or payouts.
When will I know the amount of the claim payout?
This will vary depending on how many and what types of claims you filed. For example, if you filed a claim for injuries you suffered, you'll know the payout amount once the claim is resolved. If you filed a claim for damage to your vehicle, then the claims representative will either give you an estimate for repairs or a valuation of your vehicle if it's declared a total loss.
How do I file an auto insurance claim?
Filing a claim with Progressive is easy. You have several options to submit your claim by using our mobile app, going online, logging into your account, or by calling 1-800-776-4737.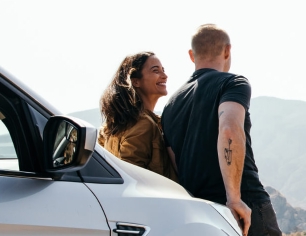 Quote car insurance online or give us a call