Are there classic cars with modern technology?
Yes, a classic car with modern technology is often called a "resto-mod" — restored and modified. A resto-mod is different from a restored classic car, which is restored strictly using original factory parts or replica parts. Resto-mods, or "modern classic cars," have modern upgrades for comfort, performance, and safety. Some upgrades may even look like replicas of original items, especially if you need your classic car to look like an original when it's judged at a car show, or if you simply like the classic look.
4 min to read
Modernizing classic cars
If you're thinking about updating a classic car with modern technology, start by asking yourself how you plan to use the car once the upgrades are complete. Do you plan to exhibit your vehicle at car shows or competitions? If so, know the rules for the events you plan to enter — you might be restricted to upgrades that won't be visible to a judge's eye. There may be exceptions for certain safety items, like seat belts, if they're designed to match the look and feel of the car.
If you won't be showing and competing, make sure any modifications will make or keep your car street-legal and safe.
Considering purchasing a classic car to modernize? Learn about how to shop for classic cars.
How do I begin modernizing old cars?
Unless you're especially auto-upgrade savvy, consider hiring a professional to help with the modern upgrades for your classic car, depending on the type of work you need done. You generally have three options for professional car upgrades:
Trusted mechanics: Rely on a trusted mechanic for the safety and performance items. Make sure you talk through the work you'd like done and any restrictions for the upgrades you want. If they can't help with what you want, they may recommend other shops who can.
Customizers: Customizers specialize in accessories, appearance, and comfort items. Use a customizer if you simply need help making your classic car look great while you're out on the road.
Resto-mod companies: The most expensive option out there, resto-mod companies specialize in sourcing and working on classic cars to extensively upgrade them while maintaining their classic appearance. Use a resto-mod company to help you find a version of the classic car you want, clean it up, and add modern components.
What are some common classic car upgrades?
Classic car upgrades can range from simple safety additions to environmental upgrades to full engine replacements. Here are some common upgrades to consider for your modernized classic:
Tires: Modern tires are safer and last longer, and they can help make your car more fuel-efficient.
Brakes: Old-school drum brakes with a single master cylinder have given way to disc brakes with dual master cylinders, a more effective and safe braking system.
Lights: Upgraded turn signal lights and modern halogen or LED lights can be worked into a classic design.
Backup camera: They're small, wireless, and may even be easily removed if you're having your car judged at a show.
Steering: "Power" steering in the old days was all in the arms and shoulders. Nowadays, electric power steering units can assist and are more straightforward than installing a hydraulic system.
Seat belts: For obvious safety reasons. Depending on your classic car, you may even be able to get creative with harnesses.
Audio: It's now possible to get Bluetooth-enabled car radios with an old-school appearance that fits right into a classic car. Depending on how seriously you take your tunes, you can also upgrade your speaker system using replicas of the car's original speaker covers.
How is insurance affected by classic cars with modern technology?
Make sure your classic car insurer knows about any modern upgrades on your classic, as modern features might affect how the insurer classifies your car. Progressive classic car insurance by Hagerty offers insurance for modified vehicles, including:
Hot rods, street rods, resto-mods, kit cars/replicas, pro-street, cobra replicas, low riders, tuners, and more
Classics with significant performance increases
Classics with structural alterations to body/chassis/frame
Classics with custom paint jobs worth $10,000 or more
In addition to the standard coverages for your modified classic, Hagerty offers optional coverage for spare parts, automotive tools, autoomobilia, and more. You can even get an increasing limit while your car is being modernized. Learn more about what classic car insurance covers.
Plus, joining the Hagerty Drivers Club gives you access to Ask Hagerty Expert Service for technical advice, shop referrals, and parts locators that might be helpful in building a resto-mod car.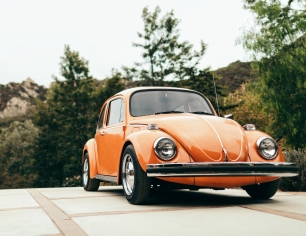 Get a free quote for classic car insurance today