How does dental insurance work?
Like health insurance, dental insurance works by helping pay for the cost of dental care — including treatment, emergency services, and even routine preventive care — in exchange for a premium you pay. Depending on your dental plan's details, you may pay a copay when you have a visit, and you may need to meet a yearly deductible for certain treatment before your insurance provides coverage. Some insurers may reimburse you for dental expenses, while others pay the dental care provider directly.
5 min to read
What is dental insurance?
Dental insurance is a contract with an insurer that defines how you and the insurer will share the costs of your dental care. It outlines how much you pay each month for coverage (your premium) and how much of your covered dental costs your insurance will pay for. Dental insurance works similar to how health insurance works.
Common dental insurance definitions include:
Deductible: The amount you pay out of pocket (typically annually) before your dental insurance contributes to paying for certain covered care. Monthly premiums don't count toward your deductible. Not all plans have a deductible, and preventive care might be excluded from your deductible requirements.

Copay: A fixed amount you pay for dental visits and procedures. May or may not count toward your yearly deductible, depending on your plan.

Co-insurance: The percentage of dental expenses you pay after you've reached your deductible. If your plan has an out-of-pocket limit, co-insurance will no longer apply once you reach that limit.

Maximum benefit: The most your insurer will pay each year toward your covered dental expenses. After you reach this amount, you'll need to pay for the full costs of your dental care.
What does dental insurance cover?
Depending on your insurer and plan, dental insurance may cover a wide variety of procedures ranging from routine care like cleanings and X-rays to basic and major procedures like fillings, oral surgery, and crowns. Some dental insurance plans may also cover orthodontics, such as braces, as well as periodontics and prosthodontics, like dentures.
Covered procedures typically include:
Necessary repair (including but not limited to fillings and extractions)

Oral implants, surgery, and emergency procedures
What does dental insurance not cover?
Dental insurance typically doesn't cover procedures that aren't medically necessary. Depending on your plan, that might include elective cosmetic procedures and orthodontic work for adults. Some plans for adults may exclude pre-existing conditions. In some cases, a dental insurance plan may cover some versions of a procedure but not others.
What are the different types of dental insurance plans?
Dental insurance plans vary by which dentists you can visit and how much you pay out of pocket for each visit or procedure. Here are the most common dental plan types:
Dental Preferred Provider Organization (DPPO): Like PPO health insurance plans, you can visit any dental provider, but in-network dentists will cost less out of pocket. These plans include a deductible, annual coverage limit, and copays for procedures.
Dental Health Maintenance Organization (DHMO): With a DHMO plan, you must visit in-network dentists. However, there's typically no deductible or maximum coverage limit, and some procedures may not require a copay.
Fee-for-service: With fee-for-service plans, you pay a copay and a fee to the dentist and are reimbursed by your dental plan provider for all or a portion of the cost of your visit. Fee-for-service plans have few limitations on which dentists you can visit.
Discount plan: These are essentially annual membership plans that offer discounts on dental services. When you visit the dentist, you'll pay entirely out of pocket, but you'll receive a discount on your bill. There are no network limitations, but you'll generally have higher out-of-pocket expenses with a discount plan.
COVERAGE TIERS
Many dental plans use a 100-80-50 payment model for preventative, basic, and major dental work to determine the amount they'll pay for specific procedures. Under this model, preventative care is covered 100% by your insurer (e.g., teeth cleanings), while basic work is 80% covered (e.g., fillings, extractions), and major work is 50% covered (e.g., bridges, crowns).
Is dental insurance worth it?
Dental insurance isn't required by law, but even routine cleanings can get expensive and make having dental insurance worth it. Start by weighing your potential dental insurance premium against your average dental care costs for a year. Consider your dental care habits and how often you've needed treatment for cavities or other problems. Accounting for these scenarios can help you estimate your dental expenses for a normal year and compare that to the cost of insurance. Remember to factor in any deductible, copay, and co-insurance when you compare dental plans.
Note: Dental insurance is typically a standalone insurance policy, separate from your health insurance coverage, but some health plans do include dental coverage. Dental coverage may be offered as an optional benefit through your employer, or you can purchase it from a private company or through the government Marketplace.
Frequently asked questions
How do I use my dental insurance?
Once you have proof of dental insurance, use it by presenting your plan information to your dental care provider at your next appointment. Typically, your dentist or other provider can bill your insurance directly, and you'll be sent a bill later for any remaining costs not covered by insurance.
If you have a co-pay, your dentist may ask for that payment at the office after your appointment. If you already paid your full dental bill without it going through insurance, you may be able to request reimbursement from your insurer for covered costs. To do this, contact your insurer and have your dentist send the insurer your care records.
Does dental insurance cover fillings and crowns?
Yes, typically dental insurance covers these procedures. However, every plan is different, and insurers may only cover certain kinds of fillings or crowns. For example, an insurer may cover fillings made from some materials but not others.
How do I get dental insurance?
You can quote dental insurance through Progressive Health by eHealth to compare your plan and pricing options. Or call 1-888-831-1065 to speak with a licensed representative about which plan is right for you.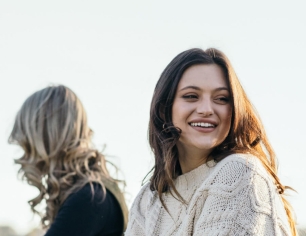 Find the right medical insurance for you