What is health insurance?
Like car insurance, health insurance helps protect you from the unexpected. But instead of collisions and cracked windshields, health insurance covers illnesses, injuries, and conditions. Most health plans also cover preventive care, including annual physical exams and shots. Your insurer may either reimburse you for your medical bills or pay your care provider directly.
10 min to read
How does health insurance work?
Health insurance works by splitting the cost of health care between you and your insurer. This cost sharing continues until you hit your maximum out-of-pocket limit for the year, after which your insurance covers 100% of your medical costs. Once your policy renews, your out-of-pocket limit resets and you resume splitting costs with your insurer.
But before you reach your maximum limit, you still need to pay for some of your medical care. These are the main costs you can expect to pay with a health insurance plan:
Deductible: This is the amount you must pay out of pocket before your insurance pays for anything. Deductible amounts can range from $500 to over $5,000, depending on the plan type.
Copays: These are set payments you make for medical services, such as doctor appointments. Copays generally apply even after hitting your deductible.
Coinsurance: Coinsurance is the percentage of your medical bills you're responsible for after paying your deductible, but before meeting your out-of-pocket limit.
Important note: Your monthly health insurance premium doesn't count toward your out-of-pocket limit. However, any deductible, copay, or coinsurance you pay in a given year does count toward your maximum annual limit.
What does health insurance cover?
Health insurance typically covers a wide range of medical services, including doctor and hospital visits, emergency care, and more. By law, there are 10 essential health benefits that all major medical health insurance plans must cover:
Outpatient care: Procedures that don't require you to stay in the hospital overnight.
Preventive care: Includes vaccinations, checkups, and other routine care.
Laboratory services: Includes blood work, CT scans, and other diagnostic services.
Prescription drugs: Exactly which types and brands of drugs are covered varies by insurer.
Emergency services: Includes emergency room visits and ambulance rides.
Hospitalizations: Includes surgery and other procedures that require an overnight stay.
Mental health care: Includes seeing a psychologist and treatment for substance use.
Rehabilitation: Includes physical therapy after an injury.
Maternity and newborn care: Includes doctor visits and treatment for pregnant woman and newborns.
Pediatric services: Includes medical, dental, and vision coverage for children under age 19.
Bear in mind, these are broad categories of health services. The amount of coverage offered for each essential health benefit varies by plan type and insurance company. Your plan might also cover some services not listed here, such as telemedicine. You should check with your health insurance provider for details on what your plan covers and to what extent.
What doesn't health insurance cover?
Health insurance plans typically won't cover procedures or treatments deemed medically unnecessary, including:
Cosmetic procedures
Fertility treatments
Off-label prescriptions
New medical technologies
If you're denied coverage for a procedure or treatment your doctor says is necessary, you can appeal your insurer's decision. Sometimes, insurers may approve coverage upon further review of your case, including any supporting documentation your doctor can provide.
Pro tip:
Some health care services require preapproval or prior authorization from your insurance provider before care is given (emergency services don't need preapproval). Typically, your doctor will start the approval process and provide any additional information your insurer needs to review. Preapproval can be required for hospital stays, specialty drugs, and other complex treatments.
Who can be on my health insurance plan?
If you have a family health plan, you can cover yourself, your spouse, and your children under 26 years old. However, there may be exceptions to this depending on where you get your insurance. For example, some employer-provided plans may exclude coverage for spouses or limit coverage to those who can't get insurance through their own employer. On the other hand, employer-provided health plans must cover dependent children, though companies with less than 50 workers are exempt from this requirement.
Important note: Your kids can stay on your health insurance until they turn 26, after which they must either buy their own insurance or forgo coverage.
How much does health insurance cost?
The average monthly cost for a major health insurance plan from eHealth is $478.* Though health insurance costs can vary significantly from one plan to another, your premium for major medical plans is never based on your health, medical history, or gender, by law. Health insurers can only set premiums based on:
Age: Older customers typically pay higher premiums as they're more likely to need medical care.
Location: State and local rules, plus competition between insurers, can affect rates.
Tobacco use: Smokers typically pay more as they have a greater risk of developing health problems.
Dependents: Plans that cover you and your family members cost more than those for individuals.
Plan category: Insurance plans offered through a government-run marketplace are categorized based on how they split costs with you (learn more about these categories below).
Is health insurance required?
Health insurance is no longer required at the federal level, though some states still mandate it by imposing a tax penalty on those without coverage. Required or not, health insurance is a smart choice as it can significantly reduce your financial risk if you're ever seriously injured or develop a serious illness.
But do I need health insurance?
Health care can cost thousands of dollars, so it's worth having health insurance if you can afford it. Even if you or your family members have never had a serious medical problem, odds are that someone in your family will need medical care at some point. Paying for health insurance now will give you a safety net in case of unforeseen hospital stays, a trip to the ER, or other expensive care.
Types of health insurance
There are many types of health insurance, most of which vary based on provider access, how specialist referrals work, and out-of-pocket costs. Here's a quick rundown of the most common plan types:
Health maintenance organization (HMO)
Provider access: You may only be able to see doctors within your plan's network.
Referrals: Your primary care doctor must refer you to specialists.
Costs: Plans typically include a deductible and copays/coinsurance.
Preferred provider organization (PPO)
Provider access: You may be able to see both in-network and out-of-network doctors, but out-of-network doctors will cost more.
Referrals: You don't need a referral from your primary care doctor to visit a specialist.
Costs: Most plans include copays or coinsurance. A deductible may apply to some plans.
Exclusive provider organization (EPO)
Provider access: You may only be able to see doctors within your plan's network, except for emergency treatment.
Referrals: You don't need a referral from your primary care doctor to visit a specialist.
Costs: Plans typically include either copays or coinsurance. A deductible may apply to some plans.
Point of service (POS)
Provider access: You may be able to see both in-network and out-of-network doctors, but out-of-network doctors will cost more.
Referrals: Your primary care doctor must refer you to specialists.
Costs: Plans typically include either copays or coinsurance. A deductible may apply to some plans.
High deductible health plan (HDHP)
HDHPs can be combined with any of the plan types above; the only difference is that you'll have a much higher deductible in exchange for a lower monthly premium. HDHPs are often paired with a health savings account (HSA), a tax-advantaged account designed to help you save enough to cover your deductible.
Additional health insurance plans you should consider
There are several other types of plans that can expand your overall coverage or provide an alternative to typical health insurance. These are the most common supplemental health insurance plans:
Dental insurance: Covers various expenses for dental care, including teeth cleanings.
Vision insurance: Covers various expenses for eye care, including exams and prescription glasses.
Short-term health insurance: Provides temporary, limited health coverage for up to 36 months — may work for those between jobs or waiting for enrollment eligibility for a major medical plan, but short-term plans don't cover many items covered by major medical plans.
Catastrophic health insurance: Only covers preventive and emergency care, but at a lower premium than typical health insurance.
Critical illness insurance: Provides a lump sump payment if you're diagnosed with a covered critical illness, such as life-threatening cancer or a heart attack.
Medicare Supplement (Medigap) insurance: Covers copays, deductibles, and other additional costs not covered by Medicare. This type of coverage is only for people already on Medicare.
Medicare Part D: Provides prescription drug coverage for Medicare participants.
How do I get health insurance?
Many people get coverage through their employer, but you can also buy a private health insurance plan on your own. Depending on your eligibility, you could also get health insurance through a government program. These are the most common ways to get health insurance:
Employer provided: These are health plans sponsored by companies for their employees. Nearly 50% of Americans get health insurance through their employer, according to the Kaiser Family Foundation.
Health exchanges: These are government-run marketplaces that offer individual and family health plans that may be eligible for subsidies to help lower your monthly premium.
Private online marketplaces: These are online marketplaces that offer various kinds of health insurance, including individual, family, and supplemental plans. Progressive Health by eHealth is one such marketplace that allows you to easily compare plans.
Medicare: This is a federal program that provides health insurance for those 65 and over, as well as younger people with disabilities and people with end stage renal disease.
Medicaid/CHIP: These are two joint federal and state programs that provide health insurance for low-income families, children, and others.
Pro tip:
Plans offered through health exchanges come in four tiers: Bronze, Silver, Gold, and Platinum. Bronze plans typically have lower premiums and higher out-of-pocket costs, while Platinum plans have higher premiums and lower out-of-pocket costs. Silver and Gold plans fall in the middle, cost-wise. Look for these tiers while shopping for marketplace plans to find one that fits your budget and needs.
When should I buy health insurance?
Typically, you can only apply for health insurance during what's called "open enrollment," which is the time period in which insurers allow new customers to join a health plan. The open enrollment period for employer-provided health insurance plans varies by company, while open enrollment for health exchange plans typically runs from November to December each year (and varies by state).
Important note: If you have a qualifying live event, you can apply for health insurance outside of an open enrollment period. Qualifying life events include:
Changes in your household: After changes such as marriage, divorce, having a baby, or a death in the family, you can enroll in a new plan.
Losing your health insurance: If you lose coverage for any reason, you can enroll in a new plan.
Gaining citizenship: Becoming a U.S. citizen qualifies you to enroll in a new health plan.
Changes in income: If you can no longer afford your current health plan, you can shop around for a new one.
Moving: You can apply for a new health plan if you move to a different ZIP code or county.
This is by no means an exhaustive list, but you can generally enroll in a health plan as a result of many significant live events. If you have any questions, eHealth has a team of dedicated professionals who can help you determine your eligibility and find a plan that works for you. Quote health insurance online or give them a call at 1-888-831-1065.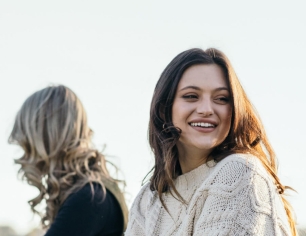 Find the right medical insurance for you