When should you get dental insurance for kids?
Deciding when to add a child to dental insurance largely depends on when you start taking them to the dentist for cleanings and checkups. It may also depend on the child's eating and brushing habits, their family history of dental health, your commitment to scheduling routine cleanings, and the cost of plans in your area. As soon as your child starts visiting the dentist regularly, it's worth comparing the annual cost of kids' dental insurance to the cost of dentist appointments so you can determine if insurance will be worth it.
3 min to read
Do I need to get kids' dental insurance?
Kids' dental insurance isn't required, but having it can reduce your out-of-pocket care costs if you find the right plan. If your family is committed to cleanings and checkups every six months, which can help develop healthy habits and prevent decay, dental insurance can help keep your child's annual dental costs low. And since dental plans for children 18 and under are considered an essential health benefit under the Affordable Care Act (ACA), insurers are required to offer kids' dental insurance coverage — you can get it via your existing health plan or a standalone dental plan.
Learn more about how dental insurance works.
Pro tip:
Read the fine print of any kids' dental insurance policy to understand what's covered and the associated costs. For instance, some dental insurance plans cover orthodontia in general, some don't, and some only cover it for medical reasons (e.g., to prevent teeth overcrowding or help a child chew properly). Remember to factor in copays, deductibles, and co-insurance as well.
Do babies need dental insurance?
Babies need dental care, but whether you buy dental insurance for kids is a personal decision. Dental care for babies is largely preventive, and experts recommend starting early. According to the Michigan Medicine health blog, a baby's first visit should take place within their first year of life or within 6 months of their first tooth appearing.
If you plan to keep up with your baby's dental care with the recommended regular visits, which can help prevent issues like decay and cavities, dental insurance may help lower your out-of-pocket costs. Additionally, if you plan to add your baby to your own health insurance plan for dental coverage, make sure you do it within any life event enrollment deadlines related to the child's birth or age, or during the plan's open enrollment period.
How to get dental insurance for kids
Progressive® Health by eHealth has a team of dedicated professionals who can help you determine your eligibility and find a dental plan that works for your family. You can get a dental insurance quote online or call 1-888-831-1065.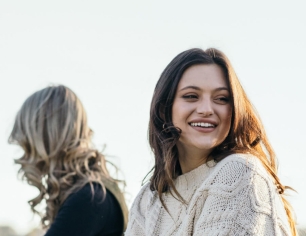 Find the right medical insurance for you