Does homeowners insurance cover wildfires?
Depending on your insurer and your policy, damage caused by wildfires may be covered. If you live in an area where wildfires are common, damage caused by wildfires may not be covered.
3 min to read
How can I get a wildfire insurance policy?
There is no such thing as a "wildfire insurance policy." You may also find that getting coverage on homes in areas where wildfires are common may be difficult. Many insurance companies have either stopped offering homeowners insurance in fire-prone areas altogether or exclude coverage for wildfire damage. If your policy covers damage from wildfires, you may pay a higher rate and/or carry a separate deductible for wildfire damage.
Fair Access to Insurance Requirements (FAIR) plans are available in most states. These plans were created to give homeowners with high exposure to events they can't control, such as wildfires and windstorms, access to insurance when they can't get protection under a standard homeowners policy.
If you live in a fire-prone area and can't get coverage from a private company, you may be able to get insurance from your state's FAIR plan. FAIR plans are meant to be used as a last resort by people who have no other options.
Each state is responsible for determining what the plan covers and what its policy limits are. Because FAIR plans typically cost more than standard home insurance policies and have lower policy limits, it's best to exhaust all other options before opting for coverage through this type of plan.
What might coverage for damage caused by wildfires include?
Assuming wildfire damage is covered on your policy, your insurer may help pay for the following:
Does renters insurance cover damage caused by wildfires?
If the apartment, condo, or house you're renting is damaged in a wildfire, your landlord's insurance policy may cover the cost to repair the structure, but it won't cover the cost of replacing your belongings. If you carry renters insurance, your policy's personal property coverage may pay to repair or replace your personal items damaged by a covered peril. Additionally, your renters policy's loss of use coverage may pay for temporary housing if you need to stay somewhere else while the property is being fixed.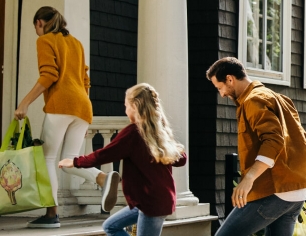 Quote homeowners insurance online or call for advice