How do you find the life insurance policy of a deceased person?
If you're responsible for sorting out a loved one's financial affairs after they die, look for the deceased person's life insurance policies by speaking with their financial advisor, reviewing their financial and personal records, checking with the National Association of Insurance Commissioners, and asking former employers. Once you've found the existing policies, you can take a few steps to help ensure the death benefit doesn't go unclaimed.
4 min to read
How does life insurance work after someone dies?
These basic steps, described in more detail below, can guide you through the process of how to find life insurance policies after the death of a loved one, as well as settling their life insurance affairs to avoid leaving an unclaimed life insurance policy:
1. Find the deceased person's life insurance policies
As you go through your loved one's affairs, keep an eye out for proof of a life insurance policy in their personal and financial records. You might look for a copy of the policy, a document that identifies the insurer, or even a bank statement that shows proof of payment to a life insurance company. Someone can have a life insurance policy, or even multiple life insurance policies, without their beneficiaries or executor knowing about it, so search carefully.
In addition to looking through the deceased's records, you can also check with sources like the deceased's financial advisor and the National Association of Insurance Commissioners. Employers may also have information about insurance purchased through company benefits or as part of an employee's pension, even if the deceased was retired.
If you find a list of the deceased's named life insurance beneficiaries during your search, notify those beneficiaries, so they know to start the life insurance claim process. If a policy had multiple beneficiaries, each might need to file a claim.
2. Notify the insurer(s) of your loved one's passing
Regardless of whether you're named as a beneficiary on the life insurance policy, you should notify the insurer of your loved one's death as soon as possible. Making sure the insurer is aware of the deceased's passing can help the process of identifying the policy's beneficiaries to go smoothly. If the insurer isn't made aware of the insured's death, they may not automatically pay out the death benefit, and the life insurance might go unclaimed.
3. File a life insurance claim (if you're a beneficiary)
If you're named as a primary beneficiary on a policy, you can begin the process of filing a claim. There's technically no time limit for claiming life insurance, but starting the process sooner can help your payout process go smoothly.
Begin by finding out the claim requirements from the insurer. In the case of a minor beneficiary, beneficiaries (or their legal guardian) may need to provide a valid ID or proof of relationship to the deceased. They will also need to provide the deceased's full name (including maiden name if they had one), Social Security number, and a certified copy of the death certificate. The deceased's funeral home can assist you with getting a certified copy of the death certificate, or you can get help from the Center for Disease Control's vital statistics office.
Pro tip:
The death certificate may also be useful in closing or memorializing non-financial accounts like social media, streaming services, and email. Handling these accounts promptly can help prevent fraud and identity theft.
Ask the insurer about your life insurance payout options. You may not be the only beneficiary of the payout. You may be able to choose if the death benefit pays out as a lump sum or in installments (known as a life insurance annuity). Be sure to understand the death benefit's terms when making a claim, as portions of some life insurance payouts may be taxable.
Other beneficiary arrangements, such as if you're a contingent beneficiary or if the life insurance will pay out to a child's trust, can get complicated. Consult with a financial advisor or estate planner who can help you understand the terms of your claim. Once you've collected all the payout information and decided how you want to proceed, you're ready to file your claim. The insurer will approve or deny it based on the information you provide. If more information is required, the insurer may ask for it, or you may need to submit a new claim with the complete information.
How to get life insurance through Progressive
You can get a life insurance quote online. First, you'll answer some questions. Then you'll choose your coverage amount, term length, and other policy details. You can also call 1-866-912-2477 to speak with a licensed Progressive Life by eFinancial representative who can help you find the right policy for you.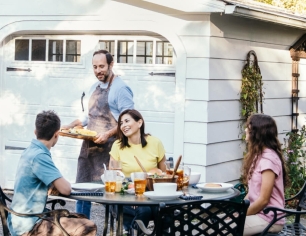 Get a free life insurance quote online in minutes