What are the differences between foreign cars vs. American cars?
Whether made in America, Europe, or Asia, cars aren't as drastically different as they once were, but they do have some unique aspects. American carmakers tend to focus on SUVs and trucks, while foreign carmakers often prioritize compact designs. When it comes to American cars vs. foreign cars and reliability, international options rank best. Your insurance rates likely won't be impacted by having a foreign car — the one that's right for you all comes down to personal preference.
5 min to read
How are foreign cars and American cars different?
A few decades ago, America's automotive reputation wasn't that great. The public saw American cars as poorly manufactured and unreliable compared to Japanese and German exports. But times have changed, and American car manufacturers have stepped up their game to compete with international competitors. The differences between domestic vs. foreign cars aren't quite as stark anymore. There are pros and cons to each, but in the end, it mainly comes down to personal preference and what you want in a car.
What is an American car?
Technically, there's no such thing as a 100% American-made car anymore. Some technology or materials used to build American vehicles will come from overseas. But generally, American car companies headquartered in the U.S. use domestically made engines and transmissions, and manufacture their cars in American factories. Some of the top American car companies include Ford, Chrysler, and General Motors. Common features of cars made by American companies include larger size, affordable luxury, support for American workers and ease in having parts replaced.
Many American car brands focus on larger vehicles like SUVs and pickup trucks. American drivers often favor larger vehicles, while compact cars tend to be more popular overseas. You can find SUVs and trucks from foreign brands, but American carmakers tend to have a better selection. Brands like Porsche, Mercedes, and BMW may come to mind when you imagine a luxury car. But many American car companies incorporate luxury elements into their designs and often with a lower price tag than imports.
You can still support American workers by shopping for foreign brands. Many have U.S. manufacturing plants that employ local workers. A good way to maximize support and dollars going toward American workers is to buy from companies headquartered in the United States. If you purchase an imported vehicle, chances are that replacement parts will need to be imported too. This can be pricey and take a long time, depending on how specialized the part is. If a U.S. company built your car, it is often easier and more affordable for a mechanic to obtain the part you need.
What are the benefits of foreign cars vs. American cars?
Cars manufactured in Asia or Europe often have the following characteristics when compared to American cars:
Reliability. Even though the reputation of American cars has improved over the years, foreign car manufacturers are almost always top-rated when it comes to performance and reliability. The car buying public recognizes Japanese car brands Toyota, Mazda, and Lexus as the most reliable options on the market. A reliable car will likely require fewer repairs and last longer.
Fuel efficiency. Overall, foreign-made cars have better fuel efficiency when compared to American models. As a result, you won't need to fill the tank as often, and you'll end up spending less money on gas. A car with excellent fuel efficiency is also better for the environment.
Lower price. The most affordable car lists often include some models from American brands. Still, foreign brands like Hyundai and Kia sell some of the most affordable cars in the United States.
Does an imported car affect insurance?
Car insurance rates are calculated based on the make and model of a car, and there isn't specific import car insurance. Whether a car is foreign or domestic is rarely a factor. Insurance companies are more interested in looking at the size and power of a vehicle rather than the company that made it. It would likely cost more to insure an American-made sports car compared with a sedan made by a European or Asian car company. The best insurance for imported cars is often the same you'd choose for an American car. Compare different plans to find the one that's right for you.
Are imported cars more expensive to insure?
You may find imported car insurance is more expensive when it comes to comprehensive car insurance coverage or auto collision coverage because replacement parts can cost more. This can lead insurance companies to increase premium rates to cover that extra cost. But this mainly applies to specialized cars.
Major companies like Toyota and Mercedes have manufacturing plants in the U.S., so getting parts for popular models shouldn't be difficult. But parts for specialty cars – imported or domestic – can be expensive and difficult to get. This can lead to higher car insurance premiums. If you own specialty cars that you don't drive regularly, you may also consider temporary car insurance for imported cars to cover the period of time when you'll be driving.
Get the right coverage for your car with Progressive
Current Progressive customers
You can log in or call 1-866-749-7436 to adjust your coverages.
New Progressive customers
Quote auto insurance online or call 1-866-749-7436 to insure your car.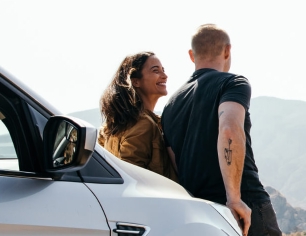 Quote car insurance online or give us a call