Does insurance cover modified cars?
If you modify your vehicle to improve its performance or enhance its appearance, you'll typically need a coverage endorsement or a separate, custom car insurance policy. The reason is simple: modified cars usually feature expensive parts and often require special attention at the shop. That means higher repair costs if an accident occurs. Plus, these modifications tend to boost the overall value of the car that's being insured. However, if you add safety features, such as anti-theft devices, you may end up with an insurance discount.
4 min to read
What's defined as a car modification?
In general, any vehicle enhancement not made at the factory is considered a modification and requires custom vehicle insurance. Common modified or custom elements include:
Aesthetic modifications such as chrome bumpers, special lights, custom paint jobs, and new stereo systems
Performance modifications including suspension enhancements, strut bars, or engine turbochargers
Since these parts or features aren't typically fully covered by a standard auto policy, you may need to add an endorsement to your auto policy or buy a custom car insurance policy. Some insurance companies won't provide insurance for modified cars if they exceed certain criteria, like if the engine's performance is seriously enhanced or if custom paint jobs or decals significantly increase the vehicle's overall value.
What modifications can lead to insurance discounts?
Modifications that boost the safety and security of the vehicle may earn you special discounts from your insurance company. But insuring new accessories on your car that enhance safety doesn't always mean lower rates. Some of these systems feature cutting-edge technology that can be pricey to repair and may actually cause your rates to go up.
Here are a few examples of modifications that may help lower your car insurance costs
Alarms and security systems
Rear and front cameras and parking sensors
Adaptive headlights and daytime running lamps
What are the types of insurance for modified cars?
To get reimbursed for the full value of your car and its modifications in the event of an accident, you'll need one of these types of custom car insurance:
Supplemental coverage provides additional protection in the form of an endorsement to your standard auto policy. Some companies, like Progressive, refer to this as custom parts and equipment coverage. It protects the value of aftermarket components and other custom features up to a certain limit, minus your deductible. Note that you need to have comprehensive and collision coverage in order to add this supplemental coverage to your policy.
Stated amount coverage will pay out the actual cash value of your vehicle (minus your deductible) or the amount you say it's worth, whichever is less, in the event of a total loss. This coverage may make sense if you have a lot of additional custom parts or equipment.
Classic car insurance can be purchased through a number of carriers that specialize in assessing and protecting collectible and other rare vehicles, which can include modified and custom cars.
If you're thinking of adding new parts to your car, it's essential to inform your car insurance company beforehand. If you fail to notify the company, the custom elements may not be covered, and any repairs or part replacements will be your financial responsibility.
Pro tip:
Whether you get supplemental coverage or separate, customized car insurance, always settle on the value of your modified vehicle before committing to the price on your policy. (The value is usually determined by an appraisal specialist.) That way, if your modified vehicle is damaged or totaled, you can be paid up to the mutually agreed upon value of the car.
Your insurance company will be able to explain which enhancements are included under your current policy, the impact on your rate based on the potential increase in the value of the vehicle, and whether you need to include an endorsement or purchase a separate policy.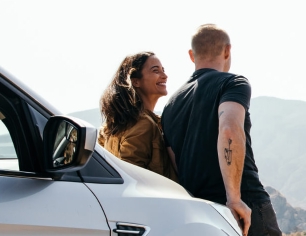 Quote car insurance online or give us a call