How long can you test drive a car?
A standard test drive is usually short, but some dealerships allow extended test drives up to 24 hours if you're serious about buying a car. If the dealership does not allow extended or overnight test drives, you can also rent a car with the same make and model to test it out for a longer period of time.
4 min to read
How long does a test drive usually take?
A test drive is usually short, lasting anywhere from a few minutes to over a half hour, depending on the dealership and driver. A salesperson will usually accompany you to drive a specific route around the local area. A standard test drive is a great introduction to a car, but you may want to spend more time with the vehicle before purchasing it.
Will car dealerships let you test drive overnight?
It will depend on the dealership. Some dealerships will allow you to take a car for an extended test drive for a few hours or overnight if they know you're serious about buying it. Plan to take a couple of short test drives first — a dealership probably won't let you take the car for a longer period if you haven't tested it at all yet. Once you've narrowed down your options to one or two vehicles, ask about an extended test drive.
When looking at a car from a private seller, the owner can decide if they're comfortable allowing an extended or overnight test drive. As a security measure for both parties, the seller may ask you to sign something that defines the test drive terms. Learn more about selling a car privately.
Can you test drive a car for a week?
It doesn't hurt to ask, but most dealerships won't allow customers to test drive a car for an entire week. There are other options to try out a car for several days or more:
Rent the same make and model for a week: If you have a specific car in mind, rent it for a few days or a week so you can see how it fits with your everyday life. This option isn't free, but it could be a good investment before you make a large purchase.
Try online buying platforms: Online buying platforms may offer extended test drives that let you try out a car for several days before finalizing your purchase. If you decide to return the car within the trial period, you'll get your money back. Keep in mind that there may be mileage restrictions during your trial period.
What are the benefits of an extended test drive?
Test driving a car for an extended period will allow you to get much more familiar with it than you would with a 30-minute test drive. Some benefits include:
Driving around your local area: Instead of being limited to streets around the dealership, you can drive the car around your own neighborhood.
Driving on different types of roads: Take the car on highways, residential streets, hilly areas, and even dirt roads to see how the car drives.
Making sure it fits everyone & everything: Drive with your family to ensure everyone will be comfortable on trips. You should check that you can fit anything else you'll need, like car seats, dog crates, and luggage.
Testing the car without a salesperson: Taking an intro test drive with someone from the dealership allows you to ask questions about the vehicle, but you may feel some added sales pressure while driving. Testing the car on your own can make you feel more relaxed as you evaluate whether it's the right fit for you.
Do you need insurance for an overnight test drive?
Car dealerships are required to insure their cars, and this insurance extends to customers during most test drives. You'll always be covered for shorter test drives, but for 24-hour test drives, the dealership may ask you to sign a waiver that you'll be financially responsible for any damages while the car is in your possession. In these cases, it's a good idea to have your own insurance policy.
For private sellers, you may be covered under their insurance if you have their permission to drive the car. It's a good idea to get their permission in writing and double check their coverage before taking the car for a test drive.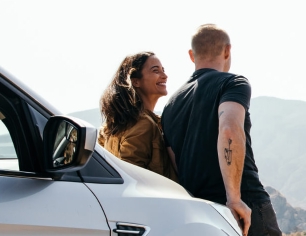 Quote car insurance online or give us a call