How to get a salvage title
A salvage title indicates that a car has suffered significant damage and is no longer roadworthy. If your car is deemed a total loss by an insurance company and you decide to keep it, you'll have to apply for a salvage title. You can complete the salvage title application at your state's department of motor vehicles (DMV), but each state has its own requirements. Even if the car still runs, you can't drive it legally until it's rebuilt and certified as roadworthy.
4 min to read
What's the difference between a salvage title and a salvage certificate?
Generally, a "salvage certificate of title" is the same thing as a salvage title. Both indicate that your car is not roadworthy and must be restored and inspected before it can be registered and driven. A salvage certificate of title is different from a "non-repairable vehicle" or "parts-only certificate" that some states issue. Vehicles with a non-repairable certificate cannot be legally restored and operated.
Some people use the term salvage title to refer to a rebuilt title, or rebuilt salvage title — meaning a salvage vehicle that has been sufficiently repaired to pass inspection and become roadworthy again. Be clear about what you're getting if you look for a car with a salvage title.
Can you insure a salvage title car?
If you want to insure a vehicle that's been declared a total loss, you'll first need to make sure it has a rebuilt title status. If your insurance company accepts rebuilt title vehicles, you may have limited coverage options beyond auto liability coverage. Learn more about getting insurance on a salvage title car.
How to get a rebuilt title
Often, when a vehicle is totaled or severely damaged, the insurance company may collect it to either scrap or sell at a salvage auction. In these cases, the insurance company takes care of the salvage title. However, salvage title cars may still run or be repairable and can be an option if you're looking to buy a car as inexpensively as possible. You'll need to get the car roadworthy again before you can drive it. If you already own the damaged vehicle and plan to keep it to rebuild or sell, you'll need to apply for a salvage title yourself. Learn more about what happens when your car is totaled.
Getting a rebuilt title may be more complicated. Before you start making repairs, check with your state's DMV to understand the requirements. If you want to get a rebuilt salvage title, understand what you need to document before starting the process. Otherwise, you can end up spending money on repairs without being able to retitle and register your vehicle. In some states, you need to keep receipts for repairs and components and bring them to the inspection to verify the legitimacy of the rebuild.
How to transfer a salvage title
Even if the car still runs, you can't drive it legally until it's rebuilt and certified as roadworthy. Once you've applied for a salvage certificate of title at the DMV, you can either rebuild the vehicle or sell it to someone else. If you decide to sell the vehicle to a private party or sell your car to a junk yard, you can transfer it to another owner, but they won't be able to register it until it's passed inspection. Learn more about how to transfer a car title.
Some states prohibit the sale of salvage vehicles except to dealers, repair shops, or vehicle recyclers, so check that you're allowed to transfer a salvage title vehicle in your state. Each state has its regulations regarding the transfer of salvage vehicles. If your state allows the sale of salvage vehicles to private parties, the new owner will likely need to take out their own salvage certificate of title on the car.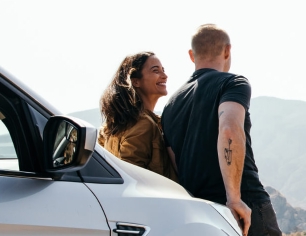 Quote car insurance online or give us a call