How to prevent identity theft
Preventing identity theft starts with following best practices for personal security. Follow these basic identity theft prevention tips to protect yourself: Store personal and login information securely, only share your information with trusted parties, monitor your mail, and discard your documents properly. You should also monitor your credit and financial accounts regularly, and consider an identity theft monitoring plan.
4 min to read
Ways to protect yourself from identity theft
The federal government recommends taking identity theft precautions to protect yourself. Tips include reviewing your checking account statements for unauthorized transactions, checking your credit regularly, and creating unique, complex, unguessable passwords for online accounts. Security experts advise that you use two-factor authentication, use a trusted password manager, and back up your computer.
To prevent information breaches, government suggestions include collecting your mail regularly, putting mail on hold if you'll be away, and shredding documents and expired bank cards for disposal.
Under the Fair Credit Reporting Act, you have the right to put a security freeze on your credit reports for free. This helps prevent anyone from accessing your credit reports and opening accounts in your name. Alternatively, you could put a fraud alert on your credit file for free, which requires businesses to verify your identity before extending credit.
Identity theft prevention tips: Information security
Much of identity theft prevention has to do with managing your information securely. Use these tips when exchanging and storing your personal information on a day-to-day basis.
Properly store your personal documents
Keep important paperwork, such as birth certificates, Social Security cards, passports, and banking information, in a secure location. These documents should be filed somewhere strangers or intruders can't easily access.
Be careful with whom you share your insurance and financial information
Only share information about your finances and insurance with trusted parties. If you receive an unsolicited call or text from an unknown number requesting information or pointing you to a webpage, it may be a scammer calling to mine for sensitive data. Always navigate to your accounts through the organization's confirmed website URL — not through an email or text link you receive.
Closely monitor your mail
If a piece of important mail falls into the wrong hands, it could lead to a hacked bank account or fraudulent credit card applications. Collect your mail every day and keep your mail receptacle secure. If you're going out of town for a few days, consider putting a hold on your mail via the USPS or having a trusted friend or neighbor collect your mail daily.
Keep your internet logins secure
A weak password can leave your online accounts vulnerable, so keep yours unique and complex, and consider using a trusted password management service. Enable multi-factor authentication whenever possible so that, even if someone accesses your password, it will be harder for them to log in.
Think before you discard documents
Strangers can use your discarded documents, even pieces of mail, to pursue identity theft. Before you throw out paperwork containing important information, consider shredding them. Your community might host shredding events, and local businesses may offer shredding services. If shredding isn't possible, consider blacking out sensitive information with a black marker and tearing the document to make the information unreadable.
Pro tip:
Don't keep your Social Security card or other sensitive documents in your wallet or handbag. If your wallet is ever lost or stolen, anyone could use that information.
Does identity theft protection and insurance help?
Having identity theft protection does not guarantee that your identity won't be stolen. Identity theft protection is designed to alert you to fraudulent activity and provide one-on-one restoration services if there's a breach.
What are the most common types of identity theft?
Every piece of data you store physically or digitally is at risk of being stolen via one of the many methods of identity theft.
Account takeover: Someone who has obtained your login information can take control of your accounts to make fraudulent purchases and money transfers and even apply for loans.
Medical identity theft: When a stranger poses as you to obtain medical assistance or pay bills, you could end up being charged for a someone else's medical procedures and prescriptions
Credit card fraud: If an unauthorized transaction shows up on your credit or debit card statement, a stranger may be using your information to make unauthorized purchases. This can negatively affect your credit score and lead to significant financial loss.
There are many other ways your identity can be stolen, so be vigilant in protecting your private information. Learn more about whether identity theft protection is worth it.
How to get identity theft protection
Get Experian's identity theft protection through Progressive online, or call 1-866-362-1639 for more information.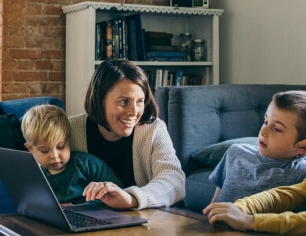 ID theft protection plans start at only $9.99 per month