Can you do a passport renewal online?
There's no online passport renewal process. However, the U.S. Department of State does provide online tools to help you fill out the required paperwork for a U.S. passport renewal. Once your materials are prepared, you may be able to complete the passport renewal process by mail.
4 min to read
You have your most recent passport in an undamaged condition

Your most recent passport was issued no more than 15 years ago, and after you turned 16

Your current legal name matches your most recent passport, or you have legal documentation of your name change
Passport renewals are often conducted by mail. However, your post office cannot renew your passport — you must send your renewal application to the State Department.

Many post offices are also passport application acceptance facilities. However, passport application acceptance facilities — including post offices — only process new passport applications, not passport renewals.
Passport renewal process
You'll need to complete Form DS-82, which can either be printed and filled out by hand or completed using the U.S. Department of State's form filler and then printed.
Once you've completed DS-82, you'll need to gather the following items:
Most recent passport

Your old, undamaged passport is proof of identity and citizenship.

Name change documents

If your current legal name doesn't match your passport, you'll need to send certified copies of your legal name change document, like a marriage or divorce certificate.

Passport photo

Fees

You'll pay an application fee by check or money order. The renewal fees are lower than for a new passport application.
Pro tip:
If you have qualifying urgent travel needs, you may be able to forgo processing by mail and apply for renewal in person at special offices. Appointments are typically limited.
A note on passport books: If you already have a passport book and meet the criteria for Form DS-82, you can use your passport to request a passport card by mail, even if it's the first passport card you've requested. Learn more about passports vs. passport cards.
How do I renew an expired passport?
That depends on how long ago your most recent passport was issued. Passport renewal after expiration follows the same steps as renewing a valid passport. If your most recent one was issued within the last 15 years, and meets all the criteria for renewal by mail, you may do so. If your passport was issued more than 15 years ago, you'd need to apply for a new passport instead of a renewal.
How do I renew my passport if I'm not in the United States?
Depending on the country you're in, if you need to renew your passport while abroad, the State Department usually requires you to visit a United States Embassy in person. Each embassy has a set of renewal procedures you'll need to follow.
One exception is for U.S. citizens renewing their passport from Canada. If you live in Canada, you can renew by mail as normal, as long as you don't need the new passport within four to six weeks. For more urgent processing, you'll need to visit a U.S. embassy or consulate in person.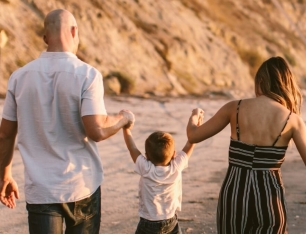 Get a trip insurance quote online or call for expert advice