What to do if your identity is stolen
If you're an identity theft victim, the Federal Trade Commission (FTC) recommends first notifying any companies or accounts you know were affected. You should check your credit reports and place a fraud alert on them. Then, regardless of whether your bank account was hacked or a credit card was opened in your name, submit an identity theft report to the FTC and follow their recommended next steps for recovery.
3 min to read
How to report identity theft
In addition to notifying all your affected accounts and at least one of the three major credit bureaus (Experian, TransUnion, or Equifax), reporting identity theft involves filing an identity theft report with the FTC. This can be done by phone or via their online identity theft reporting portal. Once you've submitted the report, the FTC can help you create a recovery plan and offer advice on how to proceed.
Learn more about the FTC's recommendations for what to do immediately after identity theft.
Should I report identity theft to the police?
While reporting identity theft to the police in addition to the FTC isn't always required, it can be crucial in some situations. You might report identity theft to the police under these circumstances:
If you know who committed the theft: If your identity was stolen as a form of harassment or if you can pinpoint the culprit, reporting this to the police can help them pursue the offenders.
If you have proof of the theft: Having specific evidence helps the investigation.
If your name was used in a police matter: If a stranger fraudulently used your identity in a legal or police matter, take steps to clear your name of the actions someone else took using your identity.
If an involved entity requires it: Creditors and any other companies impacted by the identity theft may request a police report as part of their procedures.
Who else should be notified of identity theft?
This will vary based on the type of identity theft committed. In cases of fraudulent credit cards and accounts, contact the companies associated with those accounts and tell them what happened, including what information might have been stolen. Tax identity theft and unemployment benefit theft should be reported to the IRS and your state's labor department, respectively.
How do I check for identity theft?
Your identity can be stolen in many ways, and it can be difficult to tell when there's a breach. Monitor your accounts and data regularly using these tips to check for and prevent identity theft:
Keep track of your billing schedules and statements. Take note of when your bills are due and when you receive them (by mail or digitally). If bills stop showing up, it could mean your billing information has been changed or your mail is being stolen. Check your billing statements regularly to make sure there are no unauthorized transactions.
Check your financial account regularly. Consider enabling transaction and fraud alerts through your bank, credit cards, and lenders so you receive a notification if any suspicious activity occurs with your accounts.
Monitor your credit report. Make a habit of checking your credit reports. Ifyou notice a new line of credit has been added, someone may be using your information to create fraudulent accounts.
Enroll in an identity theft and credit monitoring service. Identity theft protection combines monitoring with insurance coverage and restoration services, preventing the likelihood of your identity being stolen and protecting you in case it is. Learn more about how identity theft protection and insurance works.
Protect your identity with Experian through Progressive
Current Progressive customers
You can log in or call 1-866-362-1639 to check on your coverages.
New Progressive customers
Quote identity theft protection online or call 1-866-362-1639 to talk to a representative.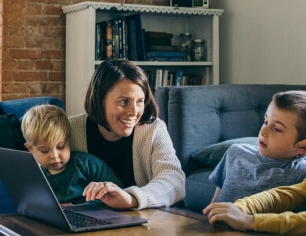 ID theft protection plans start at only $9.99 per month