Can you sell your classic car online for free?
Yes, it's possible to sell your classic car online for free. Many websites cater specifically to buyers and sellers of classic cars and offer free listing services. However, some sites will set time limits on how long you can list your classic car for sale. They might also limit the amount of information or images you can post with your free listing. These sites will often offer upgraded services and features with a paid listing.
4 min to read
What's the best place to sell my classic car for cash?
The best place to sell classic cars depends on several factors, including why you're selling the car now, the car's condition, when you want to sell the car, and if you want to get the maximum sale price.
Placing an online listing may help you get more offers from multiple buyers due to a larger buying audience. This can lead to a quicker and more competitive sale. Review the website's and your state's rules for selling cars to determine if you should plan to sell it for cash. It's typically safer to sell a car by requiring a cashier's check to ensure secure payment.
How to sell a classic car online: The basics
There isn't much difference between selling a regular car online and selling a classic car online. You can break the process down into four steps.
Get your classic ready for selling.

Take care of any needed repairs or maintenance, get the car detailed, and collect the car's documentation and maintenance records to hand over to the buyer. Also, consider the best time to sell your car to maximize your profit.

Determine your asking price.

Do your research. Look at classic car ad listings to find cars like yours and note their asking price. Use a couple of different classic car valuation tools to compare the possibilities. You can use all this information and everything you know about your car to set a reasonable price.

Place your online classic car ad (and promote it).

Take the best photos you can and write a clear and confident description of the car and its features. Be honest about the car, its condition, and its history. Attempting to hide anything can only complicate the process later on. If you're posting a free online listing, use social media tools to share the listing with more potential buyers.

Finalize the classic car sale.

Work directly with any interested parties to answer their questions, set up a test drive if they wish, negotiate, and complete the sale.
How to sell a classic car that needs work
You can still sell a classic car that needs work, whether it's just routine maintenance or major repairs. The key is to be fully transparent about the work that needs to be done. When determining a reasonable price for the car, consider how much the buyer might have to pay for the work needed, and subtract that from your asking price. It can help to get a mechanic's perspective and estimate of the repair costs for even greater clarity.
How to sell a classic car overseas
Selling classic cars overseas is easier than ever, thanks to the internet. Buyers from all over the world can check out classic car listings online. But there are a few classic car listing websites that cater to overseas buyers. Follow their instructions and any resources they provide to help you complete a classic car sale with an overseas buyer.
How to sell a classic car quickly online
Get the car in front of the largest buying audience you're comfortable with, and provide a clear and complete description of your car. Respond promptly to all serious inquiries, and decide in advance how much you're willing to negotiate on the price.
Other factors like the car's condition and available documentation can affect the speed of your sale, but those may be somewhat out of your control. Handle what's in your control as efficiently and professionally as possible for the fastest sale.
How to insure your classic car
Online
Get a classic car insurance quote and choose the coverages you want for your classic car.
Call a rep
Call 1-888-534-8980 and speak with a representative from Progressive Classic Car by Hagerty.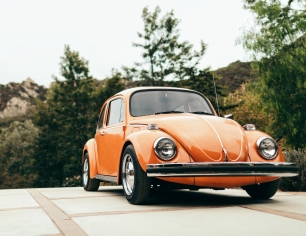 Get a free quote for classic car insurance today