How does mobile home insurance work?
Mobile home insurance, sometimes referred to as manufactured home insurance, may cover damage to your mobile home, personal belongings, and liability claims if you're responsible for someone else's damages or injuries. While there are some unique elements and exceptions to the policies for these factory-built homes placed on a designated lot or other location, for the most part, mobile home insurance coverage is similar to standard homeowners insurance.
3 min to read
Is mobile home insurance required?
Mobile home insurance isn't required by law, but if you're financing your mobile home, lenders typically require proof of insurance. However, even if your mobile home is paid off, insuring the roof over your head and your personal belongings can be critical if your home and personal property are damaged or destroyed by a covered loss.
What does mobile home insurance cover?
Here are the standard coverages on a mobile home insurance policy:
Dwelling: Dwelling coverage covers the costs to rebuild or repair the structure of your mobile home, as well as attached structures to the home, such as a deck or awning, in the event of a covered loss.
Other Structures: Other structures coverage covers structures that aren't attached to the mobile home but are located on your property or lot, such as a shed or fence.
Personal Property: Personal property coverage protects your personal belongings, including electronic devices, clothing, and furniture. Certain items, like jewelry, art and collectibles, are often only covered up to a specific limit, so you may want to purchase an endorsement to schedule these items on your policy at the coverage amount needed, also known as "adding a rider."
Personal Liability: Personal liability coverage may cover you if you're legally responsible for damage to another person's property or their injuries.
Loss of Use: Loss of use coverage, also known as "Additional living expenses" may pay for hotel costs and other expenses above what you'd normally spend in the event you are unable to stay in your mobile home due to a covered incident, up to your policy limits.
What doesn't mobile home insurance cover?
There are a few common exclusions to mobile home insurance coverage, including:
Earthquakes: Damage to your mobile home from an earthquake is typically excluded from your policy.
Flooding from the outside: To protect your mobile home against flooding, you need to purchase a separate flood insurance policy.
In-transit incidents: Typically, mobile home insurance policies don't provide coverage while the home is being transported from one location to another.
How much is mobile home insurance?
Your rate for mobile home insurance depends on many factors, including:
Location: Where you live may greatly impact the cost of your policy.
Coverage selection: Your policy's specific coverage and coverage limits will also affect how much your mobile home insurance costs.
Endorsements: For an added cost, you may often add endorsements to your policy such as water back-up coverage.
Do you need specific insurance for older mobile homes?
You don't need specific insurance for older mobile homes, but it may be challenging to obtain coverage for an older mobile home. If you're able to get coverage, you may pay more for insurance on an older mobile home versus insurance for a newer manufactured home.
Get mobile home insurance through Progressive
Online
Answer questions about your property and then customize your coverage to your needs.
Quote mobile home insurance
Call a rep
Talk to a licensed representative who can answer your questions.
Call 1-866-749-7436
Through an agent
Talk to an independent agent about your options.
Find an agent online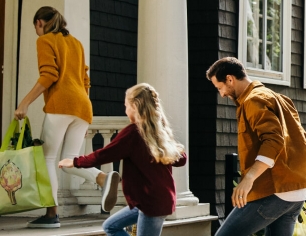 Quote homeowners insurance online or call for advice