Can I get car insurance with no down payment?
There's no such thing as "no money down" car insurance. Some insurers may advertise having "low down payment" car insurance, but this typically means you're only required to pay the first month's premium. A legitimate insurer will require money upfront before issuing a policy.
2 min to read
Can I get car insurance without a deposit?
No, insurance companies require some amount of money upfront before selling a policy, so you cannot get car insurance without a down payment or deposit. Your car insurance "deposit" or "down payment" is typically some percentage of your total car insurance premium. It isn't a separate charge or fee.
What are my options for car insurance payments?
You typically pay either a portion or the total amount of your premium when you buy a car insurance policy. Many insurers offer the following payment options.
Monthly payments
Paying monthly is the most affordable option for those on a budget but may result in paying more over the long term.
Six- or twelve-month payments
Paying for a six- or twelve-month policy upfront can save you more in the long run, especially if your insurer offers a discount for paying in full. Learn more about how to pay for car insurance.
How can I get "low down payment" car insurance?
A variety of discounts can be combined to lower your rate. Bundling your home and auto insurance can save you more with many insurers. You can also find auto insurance discounts for having your documents sent to you electronically, quoting in advance, adding two or more vehicles to your policy, and more.
Learn more ways to lower your car insurance rate.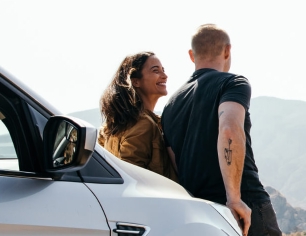 Quote car insurance online or give us a call