RV security and theft prevention
RV theft can occur anywhere, even parked at a campground or in front of your house. Most RV theft occurs when a motorhome or travel trailer is left unattended. If someone steals yours, not only will they get away with your RV, but they'll also get the belongings left inside. Fortunately, there are some things you can do to help keep your motorhome or trailer secure.
4 min to read
RV theft prevention tips
Whether you're driving across the country or your RV is parked at your home awaiting your next adventure, here are some things you can do for RV theft protection.
Change the locks: When you purchase a motorhome or trailer, the keys you get can often unlock others from the same manufacturer. Install new locks on your doors, cargo box, and hitch, so you are the only one with the key.
Lock up: Lock windows, doors, and the cargo box when you leave your RV unattended.
Review security: When you're traveling, ask about campground security before making a reservation.
Get a safe: It's best to travel with as few valuables as possible, but for items like money and credit cards keep them in a safe.
Stand out from the crowd: Most trailers and motorhomes come in only a handful of colors. Finding a way to make yours stand out (e.g., adding decals, painting the back or sides, etc.) may deter thieves from stealing it.
Install a security system: A security system with cameras, motion detectors, and door and window alarms can alert you to potential intruders and scare off thieves.
Install a GPS tracker: Installing a GPS tracker on your RV may not prevent someone from stealing it, but it will make it easier to recover if someone does drive off with it. Learn more about how car GPS trackers work.
How to lock a trailer so it can't be stolen
If you have a travel trailer rather than a motorhome, there are some extra steps you may want to take to prevent it from being stolen. While nothing is 100% foolproof, implementing these strategies may deter thieves or arouse suspicion before they have a chance to get away with your trailer. The best way to secure a trailer from theft includes a few tactics.
Keep it out of sight
When you are home, park your trailer in a garage or backyard away from the street, so passersby can't see it.
Get a hitch lock
Use ball and pin locks for maximum RV security. The ball lock can help prevent someone from attaching an unhitched trailer to their truck, and the pin lock helps deter thieves from unhooking an attached trailer from the owner's truck.
Use a tire boot lock
This type of lock wraps around the tire and through the wheel, so the wheel can't turn. You can use these on motorhomes as well. For added RV security, consider getting one for each wheel.
Does RV insurance cover theft?
RV insurance may cover theft, but it depends on the types of RV insurance coverages you have. If your policy includes comprehensive coverage, theft of your RV, and internal components that were part of the RV when you purchased it, like cabinets or folding beds, may be covered. Your insurer may also pay to replace personal items inside your RV — up to the policy limit — if your policy includes replacement cost/personal effects coverage. Learn more about how RV insurance works.
However, if you have a travel trailer instead of a motorhome, you don't have to purchase liability insurance because a trailer isn't motorized. You can rely on your auto insurance policy to provide liability coverage instead. Keep in mind that your auto policy won't cover theft if your trailer is stolen, so you will need travel trailer insurance with comprehensive coverage to protect it.
What to do if someone steals your RV
If someone drives off with your RV, the first thing you should do is file a police report, so they can be on the lookout for your RV and the people who may have taken it. After notifying the police, you should contact your insurer to file a claim if your RV insurance includes comprehensive coverage. If it doesn't, the insurance company may not be able to help.
Protect your RV with insurance from Progressive
Online
We'll ask about your RV and desired coverages, so you can get the right policy for you.
Get an RV insurance quote
Call a rep
You'll speak with a licensed representative who can help customize your quote.
Call 1-866-749-7436
Through an agent
If you want local advice, we'll connect you with a licensed, independent agent near you.
Find an agent online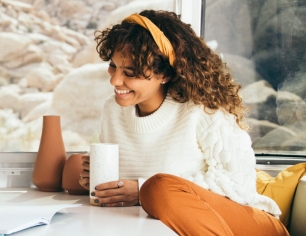 Hit the open road with RV insurance from Progressive