How can I sell my car for cash today?
There are a few different ways to sell your car for cash. You can sell it to a car dealership, directly to a private party, or through an online instant cash offer (ICO) service. How you should sell it depends on your goal. If you're trying to get the most money possible, selling to a private party is generally best. If you need money quickly, go with a dealership or ICO service.
4 min to read
What do I need to do to sell my car for cash?
Regardless of how you sell your car for cash, you'll need to have a few documents at the ready.
Vehicle title: You'll be signing this over to the buyer of your car to transfer ownership. If you don't have the title — maybe you still have a loan outstanding on the car — you'll need to connect the buyer and lender to make sure the car's title transfer happens.
Vehicle registration: If the registration isn't up to date for any reason, the buyer will need to know about it before they buy. Learn more about how to change names on a vehicle's registration.
Vehicle maintenance records: This helps demonstrate that you've taken good care of the car and helps justify your asking price.
Vehicle history report: A vehicle history report lets buyers know whether the car was involved in any kind of accident or was subject to flooding or other unusual events that might affect its value.
Original vehicle details: This may be contained in your sale paperwork — even your window sticker will suffice. You're looking for documentation of the car's trim level and additional features, which also affects how much money you can get for your car.
If you're selling a car to a private party, it's a good idea to prepare a bill of sale and get a release of liability form from your state's department of motor vehicles (DMV) if applicable in your state. Dealerships and ICO services may provide those forms for you as part of their sale closing process.
Pro tip:
Once you have a signed bill of sale and file a release of liability form with your state's DMV, you can contact your auto insurance company to have the car removed from your policy. Learn more about when to cancel insurance after selling a car.
Can I sell my old car for cash to a dealership?
Many car dealerships will buy or accept your used car as a trade-in even if you didn't purchase the vehicle from them. Older cars can be more desirable for dealerships to acquire. They may have a surplus of cars that are less than four years old because of lease expirations, but they don't naturally acquire a lot of cars older than that. To satisfy buyers looking for older cars, a dealership must obtain them at auction or from private sellers.
One thing to note is that a dealer will offer less for your car than its current value. That's because a dealership needs to make a profit. They will offer you the value of the car minus their cost to ready it for resale and their desired profit margin.
I want to sell my car quickly. How fast is the instant cash offer process?
The instant cash offer (ICO) process can typically be completed in less than a week. The process may vary by provider, but here's how it generally works:
Submit information about your car online: The more detailed information you can provide, the better. For example, listing options and add-ons can increase the amount you'll be offered.

Receive an offer: This generally takes only a few minutes to process. If you accept the offer, you move on to the next step.

Make an appointment with a dealership: ICO companies work with certified local dealers to complete the sale process. You'll bring your car to the dealership so they can verify that it's in the condition you described.

Receive your payment: Once the dealer inspects your car and verifies that it qualifies for the value of the offer you received, they'll complete the purchase.
If you were planning to trade the car in while purchasing a new car, that ICO payment could be applied to the sale of the new car instead. If you have an outstanding loan on the car you're selling, the payment will be sent to the lender.
I'm not in a rush — how do I sell my car for cash to a private party?
Learning how to sell your car for cash is fairly straightforward. In addition to having the paperwork ready as described above, a few simple precautions will help you complete a safe and satisfactory transaction. Learn how to sell a car safely and how to sell a car privately.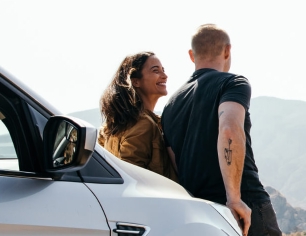 Quote car insurance online or give us a call