Should I sell my home as is?
Selling a house as-is means you don't have to make any repairs, which can be tempting for many sellers. It saves time and upfront costs but could have a negative impact on a home's value. Completing repairs, so the home sells for more, means weighing the cost against how much they improve the home's value. Your real estate agent can help you determine which repairs are worth it and which may not give you a return on your investment.
3 min to read
Selling a house as-is: Seller's vs. buyer's market
Seller's market
The first thing to consider when deciding whether to make home repairs before selling or sell your home as-is should be the housing market. A seller's market means many people are buying homes, so properties tend to sell quickly, sometimes within days, with multiple competing offers. While repairing or remodeling your home can increase its value, it may not be necessary. When houses are in high demand, buyers are more likely to overlook cosmetic flaws.
Buyer's market
In a buyer's market — meaning there's less demand than in a seller's market — properties are likely to sell for less. Your agent may suggest completing repairs or upgrades to make your home more desirable. Agents look at similar homes in your area that have recently sold and use this information to help you determine what's best for you. Learn more about what to look for when buying a house.
What fixes are worth making prior to selling?
Once you and your agent have determined the value of your home and how upgrades might impact how much your house might sell for, it's time to establish a budget. Weigh the cost of larger repairs against how lucrative they may be. Then you can build a checklist for selling your home.
In terms of interior design upgrades, kitchen and bathroom remodels generally have a high return on investment (ROI). Updating and repairing an older kitchen or bathroom may be a worth it to increase the value of your home. In recent years, the repairs that have also resulted in the highest ROI include:
Replacing garage doors
Replacing siding (specifically with either vinyl or fiber cement)
Adding a stone veneer to the street-facing side of the home
Minor upgrades to the kitchen (such as updating countertops and floor tiles and refinishing cabinets)
Window replacements
When is it best to sell my home as-is?
If a home is in disrepair, fixing it up is a gamble. Major repairs are costly, take a lot of time and energy, and their ROI is unlikely to reflect those costs and efforts. A seller might sink a significant amount of money into making a run-down home habitable and attractive only to end up spending more on repairs than what those repairs recoup in the selling price.
In these cases, consider putting the home on the market at a competitively low price. For certain buyers, such as contractors and experienced house flippers, the low cost will outweigh the home's condition and the need to make the repairs themselves.
What minor repairs should every seller make?
It's important to consider the smaller details of the home as well. Minor repairs allow your home to make a positive first impression. Something as small as stained walls or a broken bathroom mirror can be what makes a buyer decide to pass on the property.
Minor cosmetic repairs are relatively low-cost. Consider replacing stained carpeting, putting up a fresh coat of paint, or repairing a leaky faucet before putting your home on the market. Not only can those cosmetic repairs increase the value of your home, but they can also make the home more attractive to potential buyers when you are selling a house as-is.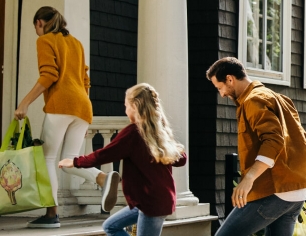 Quote homeowners insurance online or call for advice