Why do vehicles have 3rd row seating?
In the early days of SUVs, it was uncommon for even larger vehicles to offer a third row of seats. However, when the minivan began to grow in popularity, many automakers recognized the need for vehicles to offer additional seating. As automakers began offering third-row seating, the popularity and utility of this feature exploded, and now most modern SUVs (both midsize and large), as well as several models of smaller crossovers, offer a third row of seats for increased seating and storage.
3 min to read
Are there SUVs with 3rd row seating?
A third row of seats is rare in smaller vehicles but often comes standard or as an option on many SUVs with third row seating, ranging from the Kia Sorento, GMC Acadia, Yukon, and Yukon XL, Chevy Traverse, Tahoe, and Suburban, Ford Explorer and Expedition and the Honda Pilot.
Many car make and models offer the ability to collapse the third row of seats when they aren't in use. This helps drivers get more storage space or room to transport large or unwieldy cargo. If you're wondering if you can put a car seat in the third row of an SUV, the answer is yes. But space limitations can make it difficult to get the seat installed properly and maneuver with a child in hand. Learn more about the difference between SUVs vs. sedans.
FAQs about vehicles with 3rd row seating
Are seat belts required in third-row seats?
According to the National Highway Traffic and Safety Association, state laws differ on which passengers must wear a seat belt depending on where they are seated in the vehicle. Most have seat belt laws that require drivers and passengers in a vehicle to wear a seat belt if they're occupying a front-row seat. Some states also require children under a certain age to wear seat belts, regardless of which seat they're sitting in.
Can third-row seating be removed?
Typically, the third row of seats can be removed, though it can be a little involved and may impact the resale value depending on the make and model. More commonly, this row of seating may fold down or even stow away in the floor of the vehicle when not in use.
Is it legal to add a third row of seats?
Some companies produce and market aftermarket third-row seats, but they're generally not recommended. It's questionable whether a third row of seating can be properly secured to the vehicle's frame. It's also a costly proposition to install third-row seating properly as an aftermarket option.
Who needs third-row seats?
A third row of seats can be handy for large families, parents with multiple children, teachers, or volunteers. Anyone who regularly transports more than two or three people should consider a vehicle with a third row of seats.
Is the third row safe?
Cars with third-row seating installed by the factory are highly safe. As with any other seat, third-row seats undergo extensive safety testing to ensure that passengers sitting in the third row face no greater risk of injury in the event of a collision, assuming they're properly seated and wearing seat belts.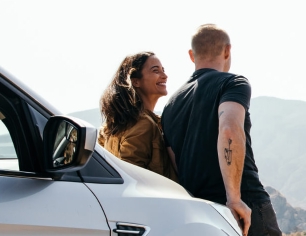 Quote car insurance online or give us a call