Where to sell classic cars
You have many options for places to sell your classic car: through a dealer or broker, on a reputable website, at auction, at a car show, in a classified ad, or parked in a visible spot. When deciding where to sell, consider factors such as your classic car's make, model, year, condition, mileage, and the current market. Evaluate each platform's reach, cost, convenience, and security.
4 min to read
What is the best way to sell a classic car?
The best way to sell a classic car is to make sure you understand your classic car's value. This information will be crucial for the sale, helping ensure that you're asking what the car is worth. Once you understand the car's worth, you'll be ready to research the best place to sell your classic car.
Where is the best place to sell your classic car?
Depending on the car's make and model, year, condition, mileage, and current market, you have a few options on where to sell your classic car.
Selling through a dealer
A classic car dealer or broker can sell your vehicle for you. They'll manage the advertising, financial aspects, and paperwork in exchange for a fee or cut of the profit. Car dealers are licensed businesses with a public showroom. Brokers don't always have a showroom, but they use their market knowledge to find prospective buyers, according to the insurance experts at Hagerty.
Selling online through a reputable website
You have several options for online classic car marketplaces. Some online marketplaces specialize in classic car buying and selling while others are more generalized with sections for car listings. When evaluating online marketplaces, it's important to find out:
Whether your car qualifies for a listing
How the selling and buying process works
How much does it cost, including fees
Their audience size
How they help protect sellers
Learn more about how to sell a car online.
Selling at an in-person auction or online car auction
An auction is a popular way to sell classic cars. There are two main auction types: live and online. You can potentially reach a sizable group of prospective buyers with an auction, including international ones. A rare classic car in excellent condition could produce bids well above the minimum price, also called a reserve price.
However, auctions come with risks. The auctioneer might sell your car for less than it's worth if bidders don't show enough interest in it. In addition, the auction house usually takes a cut. You might also need to pay to ship the car afterward. Some auction companies specialize in a particular car type, such as Corvettes or muscle cars. Keep in mind that the auction house might only accept higher-value classic vehicles. Make sure you understand the auction terms and conditions.
Learn about buying or selling a car at an online auction.
Selling at a car show
Some car shows don't allow participants to post sales. However, a car show could be the ideal place to sell your classic car since you'll be meeting fellow enthusiasts and interacting personally with prospective buyers.
Hagerty recommends checking the car show rules beforehand since you might need to rent a space at the corral and park in a certain spot. Create flyers in advance that include your car's make, model, condition, price, and contact information.
Selling through classified ads
Classified ads, either in print, online, or both, can be another effective way to sell your classic car. Many outlets offer them, including newspapers, magazines, car club newsletters, and websites. If there's a fee for taking out a classified ad, it's usually low.
Online classified ads can reach a wider audience than print ads, but the platform's audience can make a difference. For example, a publication that focuses on your classic car type could produce more leads than a general audience publication. Wherever you advertise, make sure your listing gets placed in the correct section.
Where are other places to sell classic cars?
Parking your classic car in a well-traveled area with a "For Sale" sign on it is another option. Still, experts recommend being careful to maximize visibility while minimizing theft risks. Make sure you have classic car insurance coverage and consider installing an anti-theft device for your classic car.
Be strategic about where and when you leave the car. You could ask a local business owner about parking in their lot during the daytime, offering to pay for the space if needed. Then you can store your car securely at home overnight.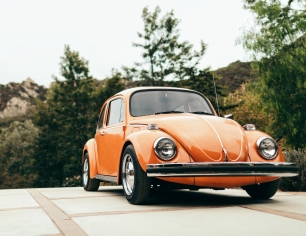 Get a free quote for classic car insurance today