Can you get an anonymous car insurance quote?
While it may be possible to get a car insurance quote anonymously (depending on the insurer), a car insurance quote without personal information is only an estimate. It may be much different from the premium you end up paying. You'll reach a point in the shopping process where the insurer or agent needs more details so they can provide an accurate rate and coverages that match your needs. Progressive can provide coverage and limit suggestions anonymously, but you'll need to provide some personal information to get a quote.
2 min to read
How do I get an anonymous car insurance quote?
First, use our car insurance calculator. This won't give you a quote, but it will help you understand which coverages are right for you, along with coverage limit suggestions.
You'll answer a few anonymous questions about your car, and we'll show you the state-required and optional coverages based on your input, plus suggested coverage amounts. When you're ready to take the next step, you can get a customized auto insurance quote online or call 1-866-749-7436.
Should I get a car insurance quote without personal information?
Getting an anonymous auto insurance quote might help you delay submitting your information, but you'll eventually need to provide personal details to your insurer. Keep the following in mind when deciding if you should get an anonymous car insurance quote:
An anonymous quote is an estimate and likely won't be as accurate as a customized one, since insurers ultimately factor in your state's insurance requirements, your driving record, insurance history, vehicle information, and other details when determining your auto insurance premium.
While you might be able to get an anonymous estimate, it's impossible to purchase auto insurance anonymously. Once you move past the initial search, your personal information is required before the insurer can underwrite a policy.
An insurer needs your contact information before they can send you a detailed quote, enter into an insurance agreement with you, and provide you with your proof of insurance.
What information is typically needed to get a car insurance quote?
To provide an accurate car insurance quote, auto insurers can typically get started with your car's make, model, and year, plus details about your driving history. To purchase a policy, you'll also need to provide your VIN, driver's license number, and Social Security number (though some insurers don't require Social Security number in certain states or at all).
Why do you need personal information for a car insurance quote?
Insurers require certain personal information because car insurance rate factors are complex and specific to your circumstances. Your age, location, driving history, vehicle, and more will all be factored into the cost of your policy. Providing you with a quote that doesn't include that information will lead to an incomplete and likely inaccurate estimate.
Can I get an anonymous home insurance quote or life insurance quote?
Like with auto insurance, it might be possible to get anonymous homeowners insurance quotes and life insurance quotes, but getting an accurate estimate will be difficult without providing information about your unique situation. Try our home insurance calculator and life insurance calculator first.
Your premium will ultimately be based on your individual details, so providing information upfront can lead to a more accurate estimate of how much your policy will cost. Learn more about average homeowners insurance costs and how much life insurance costs.
How to get an informed insurance quote for your car and home
Online
Bundle your insurance policies with Progressive.
Quote home and auto insurance
Call a rep
Speak with a representative licensed for your state.
Call 1-866-749-7436
Through an agent
Connect with an independent agent near you.
Find an agent online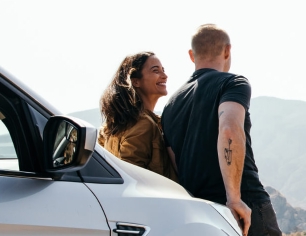 Quote car insurance online or give us a call