When is the best time to buy a car?
The best time to buy a car depends on many factors, including your circumstances, the state of your current vehicle, and whether it's more important to get the lowest possible price or have the best selection from which to choose. Because the discounts that sellers offer are generally temporary, it's wise to go in with a clear vision of what you want and how much you can spend so you can act when you find the right deal.
5 min to read
What are the best days, months, and seasons to buy a car?
It depends on how flexible you are. Prices fluctuate based on supply and demand, so you can often find deals on last year's models when new models are coming in (typically in the fall). As the calendar year ends, fewer models from the previous year will be available. However, discounts will likely increase as dealers try to eliminate the old stock. If you want a specific color, car trim level, or feature set, it may be better to act earlier. Deals on last year's models will typically be limited to the available stock.
This is especially true for the vehicle makes and models that the manufacturer will redesign or discontinue as dealers will be especially eager to move these vehicles quickly. However, the longer you wait, the less choice you'll have.
Best holidays to buy a car
Holidays — including major holidays like Christmas, New Year's, Memorial Day and Martin Luther King, Jr. Day —are another good time to buy a car. These occasions may provide an opportunity to save since many dealers offer sales associated with the holiday.
Best months to buy a car
According to iSeeCars.com, January and February are typically months with the most discounts available, while data from Edmunds.com ranks January and February among the months with the smallest discounts. That means you stand a better chance of finding a deal at the beginning of the year, but you might not save as much. On the other hand, December scores highly on both frequency and size of discounts — it's the month with the highest average discount and third highest frequency of deals — making it your best bet overall to find a good deal.
Best seasons to buy a car
Seasonally, the best time to buy a car typically coincides with the ends of sales cycles — the last days of the month, quarter, or fiscal year. Most dealerships and salespeople work on commission and have quotas to meet each cycle (month, quarter, and year) to net big bonuses. If a particular sales cycle is slow, salespeople are often willing to make sacrifices on a single vehicle to meet those quotas and get their bonus.
The time around the New Year, in particular, is regarded as a good time to buy since it benefits from the end of monthly, quarterly, and yearly cycles, falls around a holiday, and you can still find some of last year's models at deep discounts.
What's the best time to buy a used car?
Used and new cars follow similar cycles. If you're shopping for a used car, the early months of the year — January and February — are a good time to ship. You may see more vehicles on the market then as people sell their old vehicles after buying new ones over the holidays. That increased supply can lower prices, making it a good time to buy. Even if you're buying a car from a private party, shopping in the winter can benefit you. There are fewer people who want to travel around town doing test drives during cold weather.
There is often less demand in the winter months as well, making negotiating a lower price easier. Learn more tips for buying a used car.
What's the worst time to buy a car?
The worst time to buy a car is when you're desperate. Whenever possible, it's better to shop for your new car while your old one still works. If your old car is unusable, waiting for the right deal is harder since you may need transportation immediately. Starting your car shopping while you still have a roadworthy vehicle can give you time to find a car you like at a price you can afford. It also allows you to walk away, which helps in negotiations. That said, if your car was totaled — that is, the required repairs will cost more than the car's value. — you're better off replacing rather than repairing your vehicle.
What else should I know about the best time to buy a car?
Many deals are limited time offers, especially if they're the result of salespeople trying to make quotas. If you approach a dealership on the last day of the month, they may make an offer that they won't repeat the next day when the quotas reset. Be prepared to encounter time-sensitive deals and negotiations. Know your budget, what you're looking for, and your deal-breakers. If you find the right vehicle at an excellent price, you're ready to act. Similarly, knowing your credit score will help you understand what you can expect in terms of financing.
The best financing deals, for instance, will only be available to those with excellent credit. Learn more about how to buy a new car and how long it takes to buy a new car.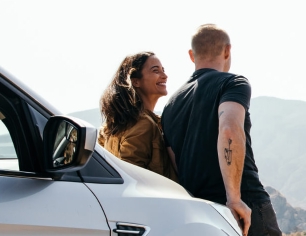 Quote car insurance online or give us a call