Is there insurance for boat docks?
Boat docks usually aren't covered under a boat insurance policy, though some insurers may give you the option of adding dock coverage. If the dock is located on your property, your home insurance policy may pay for damage to your dock from covered perils, which may include fire, lightning, windstorms, and hail.
3 min to read
Are docks covered by homeowners insurance?
If your boat dock is located at your residence, other structures coverage on your homeowners insurance policy may cover damage to the dock from a covered peril. However, some insurance companies may consider docks that can be removed to be personal property instead of an actual structure on your property. In this case, personal property coverage may cover your dock up to your policy's limit.
What damages to your boat dock are excluded from homeowners insurance?
Private docks are often exposed to potential hazards that can create a host of issues. Harsh winds, rain, and other weather-related perils increase the chances of your dock being damaged.
While personal property coverage or other structures coverage may protect your dock against some of these dangers, certain damages won't be covered by your home insurance, such as:
Damage caused by freezing, thawing and weight of water and ice
Damage caused by a collapse unless the damage is caused by a falling building
Damage due to flooding
Are seawalls covered by homeowners insurance?
Seawalls are essential means of protection for those who live in coastal areas. In Florida alone, hundreds of miles of seawalls act as retaining walls and may protect properties from erosion. Most homeowners insurance policies typically consider retaining walls and privately owned seawalls as detached structures and may provide coverage, depending on the cause of loss, against damage caused by fire, lightning, windstorms, hail, and vehicles.
Damages resulting from freezing or thawing may not be covered under homeowners insurance. Flooding, lack of maintenance, animal damage, and damage from a foundation settling are typically excluded.
Does flood insurance cover docks?
If a flood damages your dock, it likely won't be covered by flood insurance. The National Flood Insurance Program policy, which provides coverage for U.S. homeowners, typically doesn't cover the following:
Docks and bridges
Piers and bulkheads
Seawalls and wharves
Retaining walls and fences
Learn more about what flood insurance covers and how much flood insurance costs.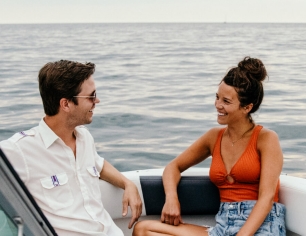 Enjoy life on the water with boat insurance from Progressive