Buying and selling salvage boats
If you're looking to buy used boat parts or trying to find a place to get rid of an old or damaged boat, boat salvage yards can help. These specialized boat junkyards can help get rid of old boats and make usable components available to new owners.
2 min to read
Selling to a boat junkyard
When a boat would cost more to repair than it's worth, it's considered a junk boat. If you have a boat that no longer has value, a boat junkyard can help you dispose of it. While you won't always get cash for your junk boat or junk car, if there are enough resellable parts, the junkyard or boat salvage yard may offer you a little bit of money.
If your boat is in the water but disabled, and you want to sell it, you may need to pay someone to get it to the salvage boat auction or boat junkyard. Boat insurance may cover the cost of towing if your boat is disabled on the water.
Buying salvage boats at auction
In areas with a big enough market, sellers might put boat salvage parts and entire salvage boats up for auction. Salvage boats may not be seaworthy and will likely be expensive to have repaired. If you want to buy a used boat or salvage boat, be realistic about your budget and repair skills.
How to find boat salvage yards and salvage boat auctions
Many boat junkyards have websites, sell parts online, and ship them to the buyer. Contact your area's waste management department if you prefer to check things out in person. They may put you in touch with local junkyards that dispose of old boats. Another method is to check for police and insurance auctions or the U.S. General Services Administration (GSA) auctions site. Local government websites may also have information about state or city auctions that can include boats, especially in areas where boating is a popular pastime.
The same boat salvage yards that help owners dispose of junk boats will harvest any parts that are still usable and resell them as salvage. If you're looking for a junkyard boat part, boat salvage yards can offer amazing deals — but there's no guarantee of quality. You can benefit from the staff's expertise. Boat junkyard employees may know the history of the boat and whether it sustained any damage. That way, you can avoid buying parts that may be compromised.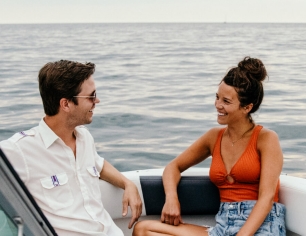 Enjoy life on the water with boat insurance from Progressive