Are there cheap classic cars?
High-end classic cars can sell for six or seven figures at auction, but there are plenty of classics valued less than $25,000. You may even be able to purchase classic cars for under $5,000 if you know what to look for and where to look.
3 min to read
How to look for affordable classic cars
When shopping for classic cars, narrow your search by determining your budget and the cars that might be a good match. Keep in mind that not all affordable classic cars will be in pristine condition, so it's important to do a thorough classic car inspection before purchasing. Look for rust and other signs the vehicle hasn't been well-maintained. Don't get discouraged if the first car you find doesn't meet your standards — it might take a little time to find one worth buying.
How much do affordable classic cars cost?
While there's no set definition for affordability in the classic car market, many options won't break the bank. Hagerty's affordable classic car index includes 12 excellent-condition cars valued under $40,000 in 2022, most of them less than $25,000. Cars listed in the index include the 1967 Volkswagen Beetle, 1972 Porsche 914 2.0, and 1965 Chevrolet Corvair Monza. Learn more about how to find a classic car's value.
What are the most affordable classic cars available?
Many models become instant collectibles when they roll off the assembly line simply because so few of them are made. You're unlikely to find limited-edition affordable classic cars. But there is a wide range of affordable options, including some you might not think of, such as the Porsche 944, 1994 Jaguar XJS, and the 1981 Chevy Corvette. All three were valued under $16,000 for models in good condition in 2022, according to the Hagerty Valuation Tools.
Classic cars under $5,000
If you don't have a lot of money to spare, you may be able to snag lesser-known vehicles like the 1963 Dodge Dart 270 or 1978 Datsun 280Z for under $5,000, based on the recent lowest sale data in Hagerty's Valuation Tools in 2022. However, these vehicles may require more classic car maintenance than pricier ones. Classic cars at the lowest price point are less likely to be in good condition and may need some elbow grease to restore them to their former glory.
Pro tip:
When looking for an affordable classic, check out models that appeal to younger buyers, like the Dodge Charger or Chevy Camaro. Older collectors typically aren't interested in these types of cars, which helps keep prices down.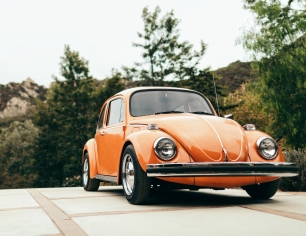 Get a free quote for classic car insurance today