How does classic truck insurance work?
Classic trucks can typically be insured the same way classic cars are — through a specialty provider that insures your truck for its agreed value rather than its depreciated value. Coverages work similarly to a standard auto policy, but when you get classic truck insurance, you typically need to adhere to usage limitations. Plus, different insurance companies have different definitions about what's considered a classic truck, and the rules about classic trucks may vary from state to state.
4 min to read
Are truck and car insurance the same when it comes to "classic" vehicles?
For the most part, yes, classic trucks and classic cars are treated similarly by specialty insurers, including Progressive Classic Car by Hagerty. The main notable difference is in how an insurer might define a classic truck. For example, a classic car might need to be at least 25 years old, while a classic truck might only need to be 15 years old. That said, different insurers (and sometimes states) have different rules about what makes a truck a classic.
Hagerty can insure collector trucks 15 years and older,* and you'll have to meet certain criteria about your classic truck's usage, storage, and driver eligibility. Learn more about how classic car insurance works.
Is classic truck insurance different from antique truck insurance?
There aren't separate insurance categories based on whether your truck is considered "classic" or "antique." With Hagerty, as long as the truck is 15 years or older, classic and antique trucks have the same insurance eligibility criteria, valuation method, and coverage options. Learn more about classic car values.
Are there other requirements to qualify for classic truck insurance?
Most specialty insurance companies won't insure just any classic truck. The classic truck must have some value — at least $3,500 with Hagerty. Insurers usually also require classic trucks to be in good working order, though some companies may make exceptions if you're repairing or restoring the truck.
Are there limits to how I can use my truck with classic truck insurance?
Most specialty insurers, including Hagerty, require that you don't use your classic truck for typical day-to-day driving like your work or school commute or running routine errands. Occasional pleasure use is permitted, as well as driving your classic truck to auto shows, car club events, and other collector-focused gatherings. Usage rules will vary by insurer, so be sure to check your policy.
Check with your insurance company if you'd be covered while using your truck to haul, tow, drive off-road, or participate in other truck-related activities. It's possible that hauling and towing could be allowed in certain situations, but off-road driving is generally off-limits. In fact, if you've modified your truck in a way that makes your insurer suspect you might take your classic truck for an off-road spin, they might decide to not insure it.
Are the coverages for classic truck insurance different from regular pickup trucks?
Many of the coverages for classic pickup trucks work the same way they do for regular pickup trucks that have standard auto insurance. However, classic truck insurance usually gives you the ability to insure your truck up to its agreed value, known as its Guaranteed Value® by Hagerty, instead of its depreciated or replacement value.† Hagerty offers the following coverage options for classic trucks:
Liability (starting at the minimum required by your state)
Comprehensive and collision
Optional roadside assistance
Other optional coverages for spare parts and tools, automobilia, increasing limits while your truck is under construction, and more
Learn more about car insurance requirements by state and compare these with our standard auto insurance coverages. Your insurer will appraise your truck, factoring in modifications and restorations you've made, and give you a classic truck insurance quote based on its valuation. If you agree to that value, it becomes your coverage limit in the event of a total loss due to a covered incident, minus your deductible and the salvage value of the truck if you decide to keep it.**
Tips for getting classic truck insurance
Know how often you want to drive your classic truck. If it's just occasionally, shop around for classic truck insurance. If you need to drive it regularly, you may need standard auto insurance.

Provide as much detail as possible for an accurate valuation. Year, make, model, body type, and engine size are good starting points. Remember to also provide the current condition of your truck, including any modifications and restoration work.

Determine if you need coverage for ongoing restoration work. If your classic truck will be undergoing restoration, it's value may increase as work is done. Restoration coverage can protect your truck's increasing value while it's under construction.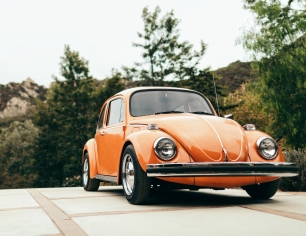 Get a free quote for classic car insurance today