Does life insurance cover COVID-19?
Yes, traditional life insurance policies you purchased before the coronavirus pandemic can cover a death caused by COVID-19. If you die during a global pandemic, your beneficiaries can file a claim for your death benefit, if your policy is active when you pass away. It's also possible to purchase life insurance during a pandemic, even if you've had a pandemic disease like COVID-19. Lasting effects of the virus might affect your premium and policy options, but if you're in good health, you'll likely qualify for an affordable policy.
2 min to read
How has the COVID-19 pandemic impacted life insurance?
With the uncertainty of a pandemic, you may find yourself considering life insurance or discussing it with loved ones. In fact, the coronavirus pandemic resulted in growth, sometimes even record growth, in life insurance activities, according to MIB. The mortality rate of COVID-19 isn't expected to increase life insurance premiums drastically, and you might be more motivated to shop for life insurance because of the pandemic. Experts are still determining the long-term effects of the pandemic, and insurers are constantly adapting to the current and future environment.

Can I purchase life insurance If I'm diagnosed with COVID-19?
Yes, you'll still be able to purchase life insurance if you've been diagnosed with COVID-19, though your premium may be affected by the potential long-term effects of the virus.
Your insurer may take longer to process your application as they factor in any pre-existing conditions. However, a COVID-19 diagnosis with no long-term effects shouldn't affect your chances of being approved for life insurance. Be honest during your life insurance medical exam, as lying or withholding information could result in life insurance fraud and your insurer nullifying your policy.
Pro tip:
Be wary of myths regarding life insurance and the COVID-19 vaccine. The vaccine doesn't disqualify you from receiving life insurance or a claim payout.
Is it difficult to get a new life insurance policy during a pandemic?
With quotes online and over the phone, the process of starting a life policy can be quick and straightforward. During a pandemic, including the coronavirus, you can still easily get a life insurance quote and compare your options. Some safety measures may be implemented, such as pausing in-person medical exams to avoid contact during the process, depending on current public health guidelines.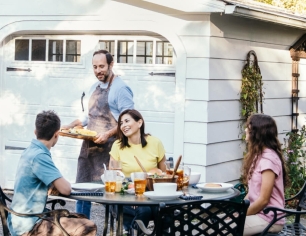 Get a free life insurance quote online in minutes