Can I get insurance for my converted school bus?
Most buses converted into recreational vehicles for personal use are eligible for insurance, though it may be difficult to find an insurer who will write you a policy. Many insurers, including Progressive, won't insure converted school buses at all. But if you're planning a DIY "skoolie" conversion, you'll probably want to start the project off by obtaining insurance to cover your bus while it is being converted. Once you're ready to hit the road, you'll need to reassess and get coverage based on how you'll be using the bus.
4 min to read
How can I get bus conversion insurance?
If you're planning to convert a bus yourself, connecting with an insurance pro might be a good place to start. They can be an excellent resource in helping you determine the coverage you'll need down the road. You'll want to start with insurance that covers your initial drive from the place of purchase to the property where the bus will be stored. You'll also need coverage while it's being renovated.
This conversion period — from purchase through renovation — can often be covered by a policy that insures a commercial vehicle for personal use. Keep in mind that the bus is considered commercial until it's officially registered as a motorhome.
What factors should I consider when shopping for bus conversion insurance?
When converting a school or commercial bus into a vehicle used for recreational purposes, you'll need to consider many factors. For instance, some providers only offer coverage for commercial buses. Your personal bus insurance coverage could also depend on the following factors:
Who converted the bus?
While you might be knowledgeable about making the necessary renovations, some providers will extend coverage only for conversions completed by a professional.
How old is the bus?
Before investing in a conversion, talk to an insurance pro to determine what age, makes, and models can be covered.
How sound is the converted bus?
What's the condition of your converted bus? Does it require significant motor-related repairs? While not all insurance providers need to confirm the bus's mechanical state, consider being proactive and initiate a safety inspection. This way, when you head to your local department of motor vehicles, you've got all the paperwork to register it as a motorhome.
Steps to take for school bus conversion insurance
Once you've completed renovations, the next step is to decide how you will use your new skoolie. Will you be living on board full-time or just taking it out on short trips? The answer to that question will help you determine the best coverage for your needs. Before you can get a policy, most providers will request images of your finished renovations. You'll likely need to provide pictures of the following:
Cooking area (which includes a refrigeration unit)
Sleeping area
Bathroom
Drinkable/running water
Power supply
Heating and air conditioning
Back of the converted bus
Front of the converted bus
Front exterior
Back exterior
Left exterior
Right exterior
What are my converted bus insurance policy options?
Most often, buses converted for personal use are designated class A motorhomes. This means the vehicle usually has a commercial bus or truck chassis and plenty of living space. Additionally, whether you did the renovations yourself or outsourced the project to a professional, you should consider getting class A motorhome insurance including liability insurance as soon as you are in possession of the vehicle. If you're planning to go out on the road for an extended trip, you might want to consider adding extra protection like comprehensive and collision coverage, windshield/glass coverage and vacation liability coverage.
If you'll be living on your converted school bus for extended periods of time, RV comprehensive and collision coverage will protect you from many perils, including theft, weather-related damage, and accidents. Should a hailstorm wreak havoc and cause your windshield to crack, you'll be able to replace it with windshield and glass coverage. Vacation liability, sometimes called "campsite liability," might be an excellent option for those traveling a short time versus living out of a converted bus. If you're destination hopping, this protects you if someone other than a family member is hurt while the motorhome is parked.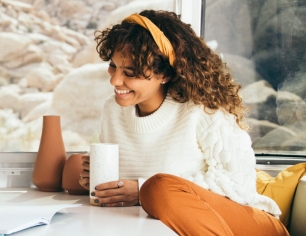 Hit the open road with RV insurance from Progressive