How to get the best deal on a new car
Getting a fair price for a new car comes down to planning, research, and negotiation. You could begin by checking your credit and putting together a budget for your new car. Then, you can shop around for a low interest loan (if needed) and narrow down your vehicle options based on your wants and needs. All this preparation will give you the leverage to negotiate a fair price for your new car.
5 min to read
Preparing to get the best deal on a new car
The key to knowing how to get a good deal on a car is time. If possible, start the car buying process well before you need to buy the car. Knowing the best available price for the car make and model you want is key to how to buy a new car for the lowest price. This knowledge will put you in the best position before setting foot in a dealership.
What to do before you start car shopping
Even before you start looking for the cheapest way to buy a new car, there are steps you can take to be in a prime purchasing position.
Check your credit
Most new car buyers finance their purchase, and your credit score drives the interest rate for the loan. You can check your credit reports for free once per year with each of the three national credit bureaus: Equifax, Experian, and TransUnion. If you order your credit reports online, they'll be available immediately. Learn more about getting your free annual credit report.
Correct credit report mistakes
If you find errors in your credit report, you should file a dispute with each credit bureau showing the issue in the report. Once you file a dispute, the credit bureau can take up to 30 days to resolve the issue. This waiting period is another reason it's good for you to start your car buying process well before you need to buy a car. Learn more about disputing errors on credit reports.
Determine your budget
Knowing what you can afford is the most important thing. Your budget sets a foundation for how much you can negotiate on a new car. Use our car affordability calculator to help estimate how much car you can afford.
Researching the cheapest way to get a car
Once you know your credit score and a target budget amount, you can look at specific car options. Prepare to negotiate with the dealership from a position of confidence.
Determine your feature needs
Some things are must-haves, and others are nice-to-haves. For example, if it snows where you live in the winter, a 4-wheel drive (4WD) or all-wheel drive (AWD) is likely a must-have. If you have a large family, you'll need something with more seating. Or, if you have a long commute, gas mileage will be a crucial factor for you.
Narrow down your choices
Knowing your must-have features will help limit your number of vehicle options. You can cut your list down even more by looking at crash tests, vehicle safety, and maintenance ratings. And if you've been loyal to a specific car brand, take this opportunity to consider other possibilities that fit within your priorities and budget.
Get pre-approved for a car loan
Start with your bank and consider other potential lenders. Some examples include another bank, credit union, or membership association, to find a car loan with a low interest rate. If you decide to consider financing through the dealership, this gives the dealership an interest rate to beat.
Learn more about what documents you need to buy a car from a dealership.
Advice for working with dealerships and salespeople
How much you can negotiate on a new car depends on a variety of factors, and they may change over time. But there are some tactics you can use to help you get the best deal on a new car regardless of how the dealership prices their cars.
Work with internet sales managers: If the thought of face-to-face negotiation is uncomfortable, try working with a dealership's internet sales manager instead. The internet teams at dealerships understand that you're likely shopping around at multiple dealerships and are more prepared to compete on pricing for your business.
Consider the timing: You've probably heard the old saying that it's best to buy a new car at the end of a month, or calendar quarter, or even on New Year's Eve. However, this depends on whether your salesperson has already met their quota or is still trying to achieve it.
Focus on price, not payments: Getting pre-approved for an auto loan means that when you show up at a dealership, you're a cash buyer to them (since they'll get the full payment for the car from your lender). So, when a salesperson asks what your monthly budget is, you can reply that you're a cash buyer, so it's only the price of the car that matters to you.
Do your incentive and rebate research: Manufacturers and dealers may be running promotions and special offers but they may not include them in the price they present to you. It helps to do your research, so you're ready to ask for all the incentives and rebates you can get.
Be prepared to walk away — and follow-through: This is an advanced tactic if you want to know how to get a good deal on a car. Maybe you feel like the dealership isn't working with you to get to the realistic price you want. This is another reason why it's good to shop for a new car before you need it — you can walk away from the sale.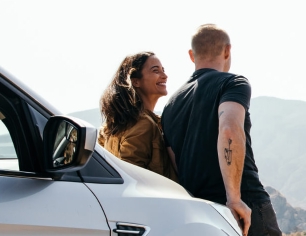 Quote car insurance online or give us a call