What is a term life insurance rider?
A term life insurance rider can be added to a permanent life insurance policy to temporarily increase your death benefit for a set timeframe. For example, your base whole life policy might have a death benefit of $100,000 that will be paid out no matter when you die. You could purchase a term life insurance rider that allows for an additional $50,000 to be paid out if you die within the first 10 years of the policy.
3 min to read
Should I get a term life insurance rider?
Generally, you might consider a permanent life insurance policy with a term life rider if your needs will decrease over time, but you want to maintain some life insurance until you die. The most common example is buying whole life insurance to provide for your spouse no matter when you die and adding a term life rider that would increase the payout if you die while your children are still dependents.
Or, if you and your partner don't anticipate having children, a term life rider could help pay for a mortgage or student loans if you die before your debt is paid off. That larger payout would no longer be necessary once the loans are paid off, and you'd still have permanent life insurance without the added cost of higher benefits.
Are term life riders expensive?
If you're considering permanent life insurance anyway and you know your beneficiaries' needs will decrease over time, a term life rider on a whole life policy can be cheaper than buying a standalone term life policy now and a whole life policy down the road. That's because life insurance rates increase as you age. Plus, purchasing permanent life insurance early on, rather than getting a term policy now and a permanent policy later, would allow you to build cash value for a longer time since term policies don't have that feature.
Note that in general, permanent life insurance types are significantly more expensive than term life insurance policies and adding a term rider will further increase your premium. If cost is your primary concern, you might instead consider a term life policy to cover your beneficiaries' immediate needs.
Can I adjust, add, or cancel a term rider once I have my policy?
Typically, you won't be able to add a term rider to a policy you already own. Most companies and policies do allow you to remove a term rider from your permanent life insurance policy before the rider's term is over. This can be a way to save on your premium if you're sure you no longer need the increased death benefit — for instance, if you pay off the house early or your kids start supporting themselves sooner than you planned. Insurance companies aren't required to let you remove the rider, though, so check with yours before purchasing.
On the other hand, if you'll need the flexibility to increase your death benefit over time, consider a guaranteed insurability rider.
Considering a whole life insurance policy?
You can get a whole life insurance quote online in just minutes. You'll be asked some questions, and you'll choose your death benefit amount and other policy details. You can also call 1-866-912-2477 to speak with a licensed Progressive Life by eFinancial representative who can help you find the right policy for you.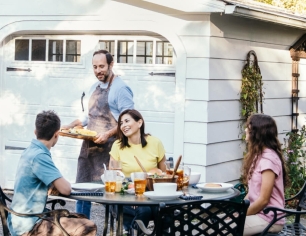 Get a free life insurance quote online in minutes