Renters insurance in California
Renting a house or apartment in The Golden State is a dream come true for many, and renters insurance helps keep that dream a reality. California renters insurance may protect you, your property, and your loved ones against potentially catastrophic damages and certain liabilities. Get a custom quote from Progressive for renters insurance in San Diego to San Francisco, and everywhere in between.
3 min to read
Is renters insurance required in California?
While renters insurance isn't required in California by state or federal law, it might be required by your landlord or by the building manager if you're moving into an apartment complex. Even if you don't need to have renters insurance when you move into your new California digs, taking out coverage can be a wise investment if something unfortunate happens. The cheapest renters insurance in California generally may reimburse you for your losses in situations like theft, household fires, and damage. If you're affected by any of these incidents, some renters insurance policies may provide financial relief in covering the cost of replacements or repairs.
You can also customize your policy to include specific risks that are common to your region. Suppose you're taking out renters insurance in Southern California. In that case, you might want to consider adding a California Earthquake Authority (CEA) policy for earthquake coverage on top of your existing policy to make sure all your bases are covered.
California renters insurance coverages
Check out the four standard coverages on nearly all California renters insurance policies:
Personal property protects your personal belongings, including furniture, clothing, and electronics.
Loss of use helps cover costs associated with an increase in living expenses, up to your policy's limit, if you're unable to stay in your home while it's being repaired or rebuilt due to a covered loss.
Personal liability protects you financially if you're legally responsible for another person's injuries or damage to their property.
Medical payments to others pays for medical expenses due to a covered occurrence.
Additional coverages
For tenants renting apartments, condos, or homes, the best renters insurance in California is always a policy with customized coverage limits. Here are some extra options for when you need more protection:
Certain valuable items, like jewelry, art and collectibles, may have specific limits on your renters policy. If your items exceed the limit, you may be able to purchase an endorsement for your policy, also known as "adding a rider," to cover the item for its value.
Personal injury: May pay for legal fees and damages if you're liable for slander or defamation.
Water back-up: Water that backs up through sewers or drains or discharges from a sump pump may not be covered by your standard renters policy. Water back-up coverage may pay for the damage to your belongings and water removal costs.
Learn more about renters insurance coverages.
Common claims in California
Californians endure natural disasters along the coastline, from earthquakes in San Francisco to mudslides in Malibu, with the risk of wildfires scattered throughout the landscape. Depending on the situation and whether it's considered a covered peril, your California renters insurance policy may help pay for personal belongings damaged in a disaster.
Over 70% of California residents live within 30 miles of a fault line, making seismic safety a top priority. While renters insurance doesn't typically include earthquake coverage, you may consider taking out an additional, earthquake-specific policy or adding an earthquake rider, if available, to your existing policy to make sure you're covered in the event of an earthquake.
Discounts on California renters insurance
Progressive offers several discounts to help lower the cost of renters policies in California, such as:
Multi-policy
Quote in advance
Pay in full
Secured/gated community
See more of our available renters insurance discounts.
Pro tip:
Bundle renters with auto insurance and save! Get a bundled quote and earn a multi-policy discount.**
What does Progressive renters insurance cost in California?
You can buy renters insurance for less than $1/day.* Many components influence the cost of renters insurance in California, including your location and coverage limits. Learn more about renters insurance cost factors.
Get a California renters insurance quote
Online
Customize your coverages and limits when you quote online.
Quote renters insurance online
Call a rep
Talk to a licensed representative who can help you quote renters insurance.
Call 1-866-749-7436
Ask an agent
Connect with an independent agent in your neighborhood.
Find an agent in California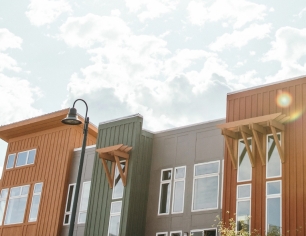 Get a renters insurance quote online or call for advice