Can I buy a car during a microchip shortage?
You're likely to find cars for sale at dealerships during a microchip shortage — but inventory may be low, and you could run into some difficulty getting the exact car you want if it's a newer model. Don't count on much of a discount, if any. You might even see dealers adding a markup to the manufacturer's suggested retail price (MSRP) to account for a shortage of new cars.
3 min to read
What are microchips used for in cars?
Modern vehicles are designed around technology. Virtually all of a car's systems — from the A/C to the sound system — involve electronics powered by quarter-sized circuit boards called microchips, or, simply, chips. According to the New York Times, a modern car can use upwards of 3,000 chips.
Why is there a shortage of new cars during a microchip shortage?
If auto manufacturers can't get their hands on chips, they hit production delays because they can't complete the cars on their assembly lines. Workers have nothing to work on, and manufacturers can completely shut down while waiting for new chips to arrive.
When manufacturers can't make as many cars, dealerships don't receive as many cars to sell. As new cars are harder to come by, what is available will sell faster, and the demand squeezes dealerships further. It's a frustrating situation for everyone, especially any consumer in the market for a new car during an automotive chip shortage.
What causes a microchip shortage?
Microchips are used in a bewildering number of products besides cars, and semiconductor chip factories are extremely expensive to build and run. So a sharp increase in demand for electronics, or a sudden decrease in chip production, can have ripple effects throughout a variety of industries. For example, the microchip shortage of 2021 was preceded by a sharp drop in chip production as manufacturers locked down due to the COVID-19 pandemic.
Eventually, demand for electronic devices — like computers, video game consoles, and phones — spiked alongside demand for new cars, creating a massive gap in production capacity.
What a car chip shortage means for car buying
What do you do if you want or need to buy a new car during an automotive chip shortage? The good news is that you can still go car shopping, but keep in mind the following:
You may pay MSRP or higher
The typical discounts and markdowns for buying a new car don't always hold when supply is low. In fact, you could easily pay MSRP or sticker price, a markup or market adjustment. Any discount should be considered a win in this type of market.
Your perfect car might not be available
During a car chip shortage, getting the exact car make and model, and color you want isn't guaranteed. New models may have even less tech than originally intended. According to IHS Markit, in the car shortage of 2021, makers released vehicles with trimmed-down features to avoid relying on chips. Consider expanding your wish list to increase your odds of driving off with a new car.
Look into other options
If you strike out at a dealership, don't give up. You can try different dealerships and consider other options, like buying a used car, fixing up your current car, leasing a new car, or simply sitting tight if you're not in a rush.
When you do find your new car, there won't be a shortage of affordable auto policies from Progressive. You can get a car insurance quote online or call 1-866-749-7436 to talk with a representative about your coverage options.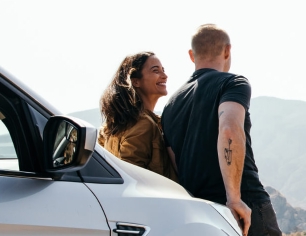 Quote car insurance online or give us a call