What is a salvage title RV?
If an RV has a salvage title, it has sustained so much damage that you would not consider it worth repairing. A salvage title often means the vehicle was deemed a total loss by the insurance company. If you have an RV with a salvage title or you're thinking about buying one, you may need to restore the RV before legally using it. If you make the RV roadworthy again, you may still need or want to insure it, but it isn't always easy to find RV salvage title insurance.
4 min to read
What should you do with a salvage title camper?
Unlike junk RVs, most salvage title motorhomes and campers can legally be repaired and made roadworthy again. Double-check that it's repairable before you buy a salvage title RV to restore it. You'll likely need to fix it and get it inspected by the state before you can get it retitled for road use.
How to get a salvage title for your RV
If you're buying an RV with a salvage title, you'll likely need to apply for a salvage certificate of title. A salvage certificate of title is a document illustrating ownership of the RV but doesn't allow you to drive or tow it. You will pay a small fee to complete the transfer of ownership. If you want to get that salvage title RV on the road, most states will require you to restore it and have it inspected before you can retitle it as a "rebuilt" RV.
If you've got an RV that was totaled and you want to keep it — rather than turning it over to the insurance company or disposing of it — you could contact the Department of Motor Vehicles (DMV) about converting its title to a RV salvage certificate. You may need to provide information from the insurance company, photos, or other documentation.
Depending on the RV and the damage, you may only be able to get a "parts only" certificate, which means the RV can't legally be restored and can limit your options in selling your salvage title RV. Each state has regulations and procedures for obtaining salvage and rebuilding titles. For example, some states require documentation of the repair process with receipts to qualify for a rebuilt title. Check with your state's DMV to be sure you understand the rules before buying a salvage title RV or applying for a salvage title for your totaled RV.
How does insurance work with a salvage title RV?
Once you've restored a salvage title RV, you may need to insure it. Technically, after restoration and inspection, a salvage title RV no longer has a "salvage title" but a "rebuilt title." However, many people still refer to them as salvage title RVs because they carry the salvage brand on the title documents forever. Unlike actual salvage title RVs, rebuilt RVs can be driven and insured. Your rebuilt salvage title RV will need RV insurance coverage defined by state laws by RV type.
It can be more difficult to find insurance for rebuilt salvage title RVs than ones with clean titles. Because of the heavy damage they've sustained in the past — and the possibility of continued structural or other problems after restoration — some insurers choose not to insure RVs with salvage titles. If they do, they might charge higher premiums to cover a rebuilt salvage title RV than an RV with a clean title. Your maximum payout for physical damage coverage is often less since the RVs value depreciates considerably due to its salvage title history. And some insurers may choose not to provide certain coverages, like physical damage, to RVs with a salvage history. Motorhomes with a salvage history may be eligible for liability coverage only.
Some insurers, including Progressive, may not provide coverage at all for travel trailers with a salvage history given that they do not require liability (rather, liability coverage is provided by the towing vehicle). Learn about how RV insurance works and more about RV insurance coverages.
How to get RV insurance with Progressive
Online
We'll ask about your RV and desired coverages, so you can get the right policy for you.
Get an RV insurance quote
Call a rep
You'll speak with a licensed representative who can help customize your quote.
Call 1-866-749-7436
Through an agent
If you want local advice, we'll connect you with a licensed, independent agent near you.
Find an agent online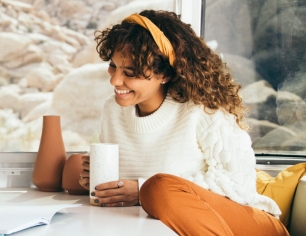 Hit the open road with RV insurance from Progressive