Second car insurance
If you buy a second car, you need to insure it, even if you only plan to take it for a spin now and then. Insuring two cars costs more than insuring a single vehicle but there are options — such as multi-vehicle discounts, usage-based policies, and specialty car insurance — that can help reduce the cost.
4 min to read
Can I add a second car to my insurance policy?
If you have a second car you drive occasionally, you can typically add it to the policy you have for your primary vehicle. Many insurance companies offer multi-vehicle insurance discounts, which can help you save money on your car insurance premium.
How to add a second car insurance policy
At Progressive, customers save an average of 12%* when they add a car to their policy. But, depending on the type of car you have and how often you drive it, adding a second vehicle to your existing policy may not be the best option.
Can you have two car insurance policies on two different cars?
If you have more than one car, it's possible to insure both under two separate policies. And in some cases, that may make sense. For example, suppose you only plan to drive your second vehicle occasionally. In that case, it might be more cost-effective to purchase a policy that lets you pay per mile than to add your second car to your existing policy. Learn about car insurance for commute vs. pleasure.
And if you have a classic car, a classic car insurance policy can provide specialized coverages that aren't available with standard auto insurance. Plus, classic car insurance costs about $182 less per year than a standard policy.**
How much does second car insurance cost?
The price you'll pay to buy insurance for a second car depends on multiple factors, including where you live, the type of car you have, your driving history, the types of auto insurance coverages you purchase, and more. Getting insurance for a second car typically doesn't cost as much as buying a policy for your first, thanks to multi-vehicle discounts, specialty car insurance policies, and usage-based car insurance options.
But it might cost more than you think if your second vehicle is a sports car, even if you don't drive it regularly. Sports cars may be more expensive to insure because they are built for speed. And the more risk the insurance company takes on, the higher your car insurance rate will be. Learn more about what impacts your car insurance cost.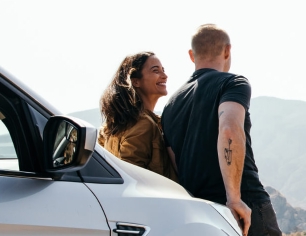 Quote car insurance online or give us a call