Utah homeowners insurance
Utah is known for its canyons, national parks, and the Great Salt Lake, and Utah residents take pride in their state's perfect blend of western charm and natural scenery. In that same sense, Progressive is proud to help residents protect their property with Utah homeowners insurance. Whether you're planning a move to Utah or want to find a new insurance company, Progressive offers home insurance in the Beehive State.
3 min to read
How you're covered
Utah doesn't require home insurance by law, but if you finance your home, your lender may require you to have a homeowners insurance policy in place. Your policy's coverages are designed to safeguard your property and assets. A typical policy will include the following:
Dwelling coverage protects your home's structure (roof, walls, etc.) as well as attached structures, like a porch.

Personal property coverage protects your personal belongings, including furniture, clothing, and electronics. Certain items, like jewelry, art, and collectibles, are often only covered up to a specific limit, so you may want to purchase an endorsement to schedule these items on your policy at the coverage amount needed, also known as "adding a rider."

Personal liability coverage protects you financially if you're legally responsible for another person's injuries or damage to their property.

Medical payments to others pays for medical expenses due to a covered occurrence.

Loss of use coverage helps cover costs associated with an increase in living expenses, up to your policy's limit, if you're unable to stay in your home while it's being repaired or rebuilt due to a covered loss.
Keep in mind coverage under your policy is subject to exclusions and conditions within your policy. It is important to read your policy to understand the coverage provided.
Learn more about homeowners insurance coverages.
Common claims in Utah
Weather in Utah can be unpredictable, and wildfires are not uncommon due to dry and windy conditions. Additionally, earthquakes are a common threat, with about 1,500 earthquakes occurring each year (people can perceive only about 2% of earthquakes). A home insurance policy can protect your home from common threats like fire and wind damage, but it typically does not cover earthquake damage.
The northern parts of the state are more prone to earthquakes. With this in mind, Utah offers several programs for homeowners to help protect against earthquakes. Learn more about how home insurance in Utah may cover how home insurance covers storm damage.
Though flooding is not common, your home may still be at risk if you live near a large body of water, like the Escalante or Santa Clara River. A flood insurance policy may protect your property and belongings against flood damage.
Helping you save
Progressive offers several discounts to help you save on homeowners insurance policies. Some of the most common discounts include:
The McCune Mansion in Salt Lake City cost over $500,000 to construct in 1901, with materials imported from all over the world—including mahogany from South America.

Main Street in Park City, Utah is lined with buildings built during the 19th-century mining boom, with all the elegance you'd expect. The city is one of the most expensive places to live in the state.
Get a Utah homeowners insurance quote
Online
Answer questions about your property and then customize your coverage to your needs.
Quote home insurance
Call a rep
Talk to a licensed representative who can answer your questions.
Call 1-866-749-7436
Through an agent
Talk to an independent agent about your options.
Find a Utah agent online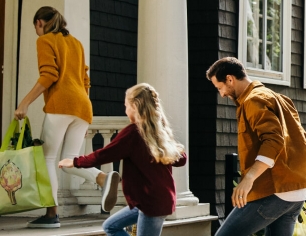 Quote homeowners insurance online or call for advice