What are the best RVs for couples?
There's no one-size-fits-all answer when it comes to the best RV for couples. The best choice will depend on factors like your budget, lifestyle, what activities you enjoy, and how long you expect to travel at one time.
3 min to read
How do you decide on the best RV for a couple?
Picking the right RV is a personal decision, but these four factors can help you sort through available options:
1. Budget
RVs come in various price points depending on size, features, and whether they're motorhomes or travel trailers. Before you start looking, set a budget for the purchase as well as things like gas and RV insurance. In the end, the best RV for a couple is one you can afford without stress. Learn more about the different types of RVs.
2. Primary use
The best RVs for couples taking short trips pop-up trailers or Class B motorhomes (also called camper vans). These aren't as spacious as some larger RV models, but they can be a great fit for a couple on a budget or if you want to be immersed in nature while you camp.
If you plan to travel frequently or spend long periods of time on the road, you may want an RV that has more of the comforts of home, like a Class C motorhome, a medium-size travel trailer, or a small fifth-wheel trailer. Couples planning to live in their RV full-time may want to spring for a Class A motorhome or a large travel trailer, especially if they plan to host guests regularly or travel with pets.
Think about how you'll spend most of your time in the RV. If you're a senior couple looking for the best RV, you may be open to more floor plans than if you're a couple using the RV for remote work. Look for floor plans with some separation so you can work without distractions if your RV is also an office.
3. Size
Larger RVs tend to have more living space, cargo capacity, and layout options, but they also tend to cost more and may necessitate larger towing vehicles. Be sure to consider how this may affect your budget. Couples may find that smaller models like camper vans are spacious enough but give some thought to how much space you may need as a couple. Pay attention to cargo capacity – even if all your possessions fit in the RV, it can still be overloaded by weight if you bring a lot of heavy equipment.
4. Amenities
RVs have several optional features, so making a list of your must-haves before you start shopping can help you find the best RV for your preferences and budget. If you mostly want to use an RV for boondocking , a high ground clearance might be on your must-have list, while those who want to go glamping may prioritize more comfortable shower and toilet facilities.
If you can't find a new RV that meets your needs on your budget, buying a used RV may help you find the right combination of features and price. Learn more about the steps to buying a new RV.
How to make sure your RV is covered by Progressive
New Progressive Customers
Call 1-866-749-7436 or get an RV insurance quote online.
Current Progressive customers
You can easily add these coverages to your RV by logging in to your policy or calling us at 1-866-749-7436.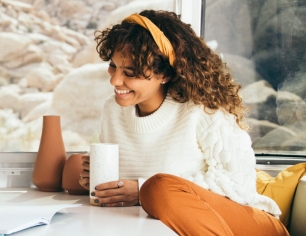 Hit the open road with RV insurance from Progressive