How does classic military vehicle insurance work?
Classic military vehicle insurance works like classic car insurance, but insurers may have rules about a military vehicle's age, equipment, and usage that you'll need to meet before you get a policy. Like with classic car insurance, a military vehicle insurance policy covers the vehicle's agreed value rather than its depreciated value, and coverages are similar to auto insurance with some additional specialized options.
2 min to read
What types of military vehicles can be insured?
Every classic vehicle insurer has different rules about the collector vehicles they'll insure, often regarding the vehicle's age, usage, and modifications. Progressive offers classic car insurance through Hagerty for military vehicles that meet the following requirements:
20 years and older
De-militarized (armaments removed or disabled)
If participating in battle reenactments, vehicle must remain mostly stationary
You also may need to meet other insurer requirements that would apply to any classic vehicle. For example, Hagerty requires that the vehicle you insure isn't your everyday vehicle. Learn more about how classic car insurance works.
What does military truck insurance cover?
The standard auto insurance coverages are typically available through classic vehicle insurers, even for military vehicles. Plus, there are some optional coverages designed to account for your vehicle's restoration, modifications, and more. Here are the military vehicle coverages available through Hagerty:
Liability (starting at the minimum required by your state)
Comprehensive and collision
Optional roadside assistance
Other optional coverages for spare parts and tools, increasing value while your military vehicle is under construction, and more
Learn more about car insurance requirements by state.
How much insurance should I get for a military vehicle?
Rather than insuring your car for its replacement or depreciated value, military vehicle insurance allows you to have a coverage limit up to your vehicle's "agreed value," which Hagerty calls the Guaranteed Value®.* This will be determined during your antique vehicle's valuation process, when your insurer will factor in your vehicle's age, make, model, engine, condition, modifications, and restorations. When your vehicle is insured for an agreed amount, if it's totaled by a covered incident, you'll receive that full value, minus your deductible, and minus any salvage value if you decide to keep what remains of the totaled vehicle.†
How to get insurance for your classic military car
Online
Get a classic car insurance quote and choose the coverages you want for your military vehicle.
Call a rep
Call 1-888-534-8980 and speak with a representative.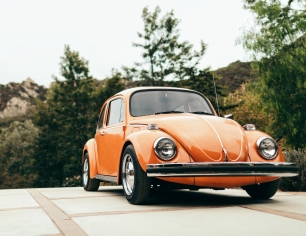 Get a free quote for classic car insurance today