What's the difference between comprehensive vs. collision insurance?
Comprehensive and collision are both optional coverages that can pay to repair or replace your vehicle if it's damaged, but each coverage protects against different types of damage. Comprehensive coverage protects your vehicle from unexpected damage, such as a tree branch falling on it or hitting an animal, while collision coverage protects against collisions with another vehicle or object. Note that if you finance or lease your vehicle, your lender may require you to carry comprehensive and collision.
3 min to read
Collision vs. comprehensive comparison
Type of coverage
Collision
Comprehensive
What does it cover?

Collision

Accidents involving other vehicles & stationary objects, such as hitting a pole or guardrail.

Comprehensive

Unexpected damage that is outside of your control, including hitting an animal or a tree branch falling on your vehicle.
Is it required?

Collision

Not required by any state but may be required by a vehicle lender.

Comprehensive

Not required by any state but may be required by a vehicle lender.
Comprehensive vs. collision deductible
You can choose different deductible amounts for comprehensive and collision coverage. So, if you want lower out-of-pocket costs for a collision claim, you can choose a lower collision deductible than your comprehensive deductible. However, choosing the same deductible for both coverages makes it easier to expect what you'll pay out of pocket for any physical damage to your vehicle.
Comprehensive vs. collision cost
Comprehensive coverage usually costs less than collision coverage, though costs may vary based on the insurer, your location, the value of your vehicle, and other factors. You can adjust the cost to some degree by opting for a higher car insurance deductible to lower your premiums or vice-versa. However, it's generally easier to have the same deductible amount for both coverages so you always know roughly how much you'd pay for repairs regardless of the type of damage.
Important note: Coverage limits for both comprehensive and collision coverage are determined by the value of your vehicle, as well as the deductible amounts you select. That's because, in the event your vehicle is totaled, the maximum payout you can expect will be equal to the actual cash value of your vehicle, minus your deductible.
Which coverage is more important for my vehicle?
Comprehensive and collision coverage are both equally important for protecting your vehicle from physical damage. You should ultimately choose the coverage that's right for your budget and needs. Note that some insurers may require you to buy comprehensive and collision coverage together, rather than just buying collision coverage separately.
How to get comprehensive & collision coverage
New Progressive customers
Get a quote for auto insurance, boat insurance, motorcycle insurance, RV insurance, or another type of vehicle and add comprehensive and collision coverage to your quote. You can also call us at 1-866-749-7436 and get a quote for whichever policy you need.
Current Progressive customers
Log in to your policy or call us at 1-866-749-7436 to add comprehensive and collision to your vehicle.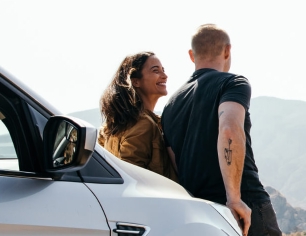 Quote car insurance online or give us a call