Renters insurance in Illinois
If you're a tenant in the Land of Lincoln, Illinois renters insurance protects your personal belongings against theft and damage. It also covers you if you're liable for a houseguest's injuries in your home. The best renters insurance in Illinois is customized to your needs. Learn more about options for coverage and get a quick, personalized quote from Progressive.
3 min to read
Is renters insurance required in Illinois?
Although renters insurance isn't required by Illinois law, your landlord or the company that manages your apartment building, condo, or house may mandate a renters policy before you can move in. Even if you're not required to carry renters insurance, a renters policy is generally affordable and may cover your belongings against certain perils. Plus, your renters policy may pay for you to live elsewhere if you're unable to stay in your residence while it's being repaired or rebuilt because of a covered loss that has caused it to be unsafe or not suitable to live in.
Illinois renters insurance coverages
Check out the four standard coverages on nearly all Illinois renters insurance policies:
Personal property protects your personal belongings, including furniture, clothing, and electronics.
Loss of use helps cover costs associated with an increase in living expenses, up to your policy's limit, if you're unable to stay in your home while it's being repaired or rebuilt due to a covered loss.
Personal liability protects you financially if you're legally responsible for another person's injuries or damage to their property.
Medical payments to others pays for medical expenses due to a covered occurrence.
Additional coverages
For tenants renting apartments, condos, or homes, the best renters insurance in Illinois is always a policy with customized coverage limits. Here are some extra options for when you need more protection:
Certain valuable items, like jewelry, art and collectibles, may have specific limits on your renters policy. If your items exceed the limit, you may be able to purchase an endorsement for your policy, also known as "adding a rider," to cover the item for its value.
Personal injury: May pay for legal fees and damages if you're liable for slander or defamation.
Water back-up: Water that backs up through sewers or drains or discharges from a sump pump may not be covered by your standard renters policy. Water back-up coverage may pay for the damage to your belongings and water removal costs.
Learn more about renters insurance coverages.
Common claims in Illinois
Weather-related damages in Illinois are often related to storms and include rain, hail, and snow. Tornadoes are an occasional peril, too, as Illinois experiences an average of 50 tornadoes each year. Your Illinois renters insurance policy may pay for damaged personal belongings from a covered peril, up to your policy's limits.
Whether your rental home, condo, or apartment is in Chicago or elsewhere in Illinois, you can experience flooding from rising water levels. Melting snow and blocked waterways can make that happen, too. While renters insurance doesn't cover damage from outside flooding, a separate flood insurance policy can protect your belongings against flood damage.
Discounts on Illinois renters insurance
Progressive offers several discounts to help lower the cost of renters policies in Illinois, such as:
Multi-policy
Quote in advance
Pay in full
Secured/gated community
See more of our available renters insurance discounts.
Pro tip:
Bundle renters with auto insurance and save! We make it simple to get a bundled quote and earn a multi-policy discount, even from your phone.**
How much is renters insurance in Illinois?
You can buy renters insurance for less than $1/day.* Many components influence the cost of renters insurance in Illinois, including your location and coverage limits. Learn more about renters insurance cost factors.
Get an Illinois renters insurance quote
Online
Customize your coverages and limits when you quote online.
Quote renters insurance online
Call a rep
Talk to a licensed representative who can help you quote renters insurance.
Call 1-866-749-7436
Ask an agent
Connect with an independent agent in your neighborhood.
Find an agent online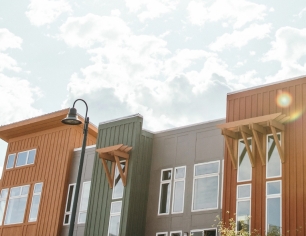 Get a renters insurance quote online or call for advice