Can you buy short-term motorcycle insurance?
Temporary motorcycle insurance policies exist, but they aren't common. Luckily, some options exist if you need short-term coverage. If renting a motorcycle, you can purchase coverage through the rental company, and if you're borrowing a friend's bike, you may be covered on their insurance. You may also be able to purchase a regular motorcycle insurance policy and cancel it when you no longer need it. If you are riding regularly though, even if seldom, maintaining a consistent policy may be your best option and may be more affordable than you expect.
5 min to read
Do I need motorcycle insurance even if I barely ride?
Nearly every state requires motorcycle drivers to have at least minimum insurance coverage, and all states require motorcyclists be able to prove financial responsibility if there is an accident. But in most states, you can't register a motorcycle without having proof of insurance — as long as your bike is being driven, you need to have an insurance policy. Additionally, if you are still making payments on your bike, your lienholder may require you to carry comprehensive coverage for your motorcycle regardless of whether you are riding since it would provide coverage if your bike were stolen or damaged while not being ridden. Learn how motorcycle insurance works and how much motorcycle coverage you need.
If you live in a colder climate, you might take your motorcycle out on the road during the warmer months and store it for the winter. Double-check with your DMV, but most states allow you to store a motorcycle without having it insured — just make sure you have a valid policy before taking the bike back out in spring. Also keep in mind that this will mean a lapse in insurance if you're a regular motorcycle driver, and it will likely mean higher rates when you purchase a new policy.
Does short-term motorcycle insurance exist?
Pay-as-you-go motorcycle insurance exists, but it's not offered by many of the major insurance companies, including Progressive. However, there may be times when you may want to consider short-term motorcycle insurance, including:
Renting a motorcycle short-term
Driving a friend or family member's motorcycle while visiting
Taking your bike out in the summer but storing it for much of the year
Some smaller insurance companies allow customers to purchase daily, weekly, or monthly motorcycle insurance. Note that this type of policy is more specialized than regular motorcycle insurance, so you may need to shop around to find a policy to match your needs.
What are my options if I need temporary motorcycle insurance?
Insurers offering one-month motorcycle insurance or policies for short periods can be hard to come by. However, if you're renting a motorcycle, your rental company may be able to issue an insurance policy for the duration of your rental.
Renting a motorcycle
Are you planning to rent a motorcycle for a short period of time? Chances are you can purchase daily motorcycle insurance directly through the rental company. Most rental companies allow customers to purchase different levels of insurance — you can go for the minimum requirement in the state you're renting or opt for higher levels of coverage for extra protection. If you have a motorcycle policy on a bike you own, that policy may also extend coverage to bikes that you rent.
Borrowing someone else's bike
If you're planning to visit a friend or family member and drive their motorcycle during that time, you may be able to get coverage through their policy. Ask them to check whether their policy allows for other occasional drivers — some policies have exclusions.
Purchasing other short-term coverage
Do you need temporary insurance but don't qualify for rental insurance or coverage on someone else's policy? You might be able to obtain a standard 12-month motorcycle insurance term. Most insurers will allow customers to purchase regular insurance and cancel at any time with written notice. There may be additional fees when canceling in this type of scenario, so be sure to check before buying.
Which policy type should I consider for seasonal motorcycle insurance?
Many motorcyclists in colder climates choose to store their bikes for the colder months. Even if this is the case, you may want to steer away from purchasing six-month motorcycle insurance. Six-month motorcycle insurance policies are hard to find which greatly limits your options. They also may cost about the same as an annual policy since those insurers would expect that you are buying insurance during your heaviest riding period. You'll also have a lapse in coverage for the time when you're not insured — and you may have higher premium rates when you repurchase insurance as a result. While the total cost may be less than paying for months when you aren't driving, you may lose out on insurance loyalty benefits that translate into long-term savings.
Insuring your bike year-round provides coverage without a lapse during the summer months while you're riding, and depending on your policy, could extend comprehensive coverage if something were to happen while the bike is in storage. Another option is to reduce your insurance coverage levels during the winter months by setting liability coverage to state minimums and increasing your deductibles on physical damage coverage. This would allow you to save money while still protecting your bike against any damages that may occur while it's in storage and making sure you are covered if you go out on an unseasonably warm day.
How to insure your motorcycle with Progressive
Online
Answer easy questions, choose your coverages, and get the protection you need.
Get a motorcycle insurance quote
Call a rep
Speak with a licensed representative who will help you through the entire process.
Call 1-866-749-7436
Through an agent
Get expert advice from a licensed independent agent near you.
Find an agent online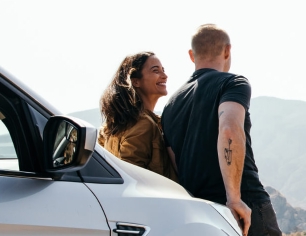 Quote car insurance online or give us a call