When is the best time to buy an RV?
You'll generally find the best time to buy an RV is during late fall and winter. Fewer people shop during this period, and less competition means you'll have more negotiating power. You can also find bargains right before a new RV model is released, when gas prices are up, and at RV trade shows. When budgeting for your vehicle, don't forget to factor in associated costs like insurance, maintenance, and storage.
4 min to read
What is the best time of year to buy an RV?
RV life has been having a moment over the past few years, and its popularity is likely to grow even more going forward. So many people are now working remotely and have the freedom to hit the road while still making an income. But this increased popularity means more competition when buying a vehicle and negotiating for a great price. Knowing the best time to buy a travel trailer or motorhome can help you get the best deal possible. Learn more about how to buy an RV.
Outside the peak season
You'll find the best rates by shopping at a time when the market isn't at its peak. Most years, peak buying time is the stretch between spring and early fall when the weather is ideal for spending time outdoors. There tends to be a high level of competition around this time, and the increased number of buyers means dealerships are much less likely to lower their prices. The colder off-season is the best time of year to buy a travel trailer or motorhome if you're hoping to score a great deal.
Some dealerships may even slash their prices right before winter if they don't want to go through the time and effort of winterizing all their RVs.
Before a new model is released
For the most part, you'll have more room for negotiations when purchasing a used vehicle rather than a new one. However, if it's a brand-new RV you're after, you can also shop strategically to get a discount. Once you find an RV you like, do some research to see when an upgraded model is set to be released. If you time your shopping for shortly before that release date, dealerships are more likely to sell older models at a discount to make room for new models.
When gas prices are high
RVs need a lot of gas to operate, and RV sales often dip when gas prices go up. If you shop during this time, you'll have less competition and more negotiating power.
At RV trade shows
RV trade shows are held throughout the year and across the country. They're an excellent place to see a huge selection of motorhomes and travel trailers in one place, but they can also be a good spot for negotiating. When the show is ending, some sellers may be eager to sell their remaining inventory or display vehicles. Have discussions with different sellers to see if any of them can offer you a great last-minute deal.
What's the best month to buy a used motorhome or travel trailer?
On average, motorhomes and travel trailers are at their cheapest at the end of the year. You can also benefit from good deals in the neighboring months of November and February — after the high season ends and before the next spring season starts up. This stretch of time is also when many dealerships swap out their inventory, and it may be the best time to buy a used RV. You may be able to negotiate an excellent price if they're looking to move out older vehicles to get newer models in. Learn more about buying a used RV.
What's the best time of the week to shop for RVs?
You'll likely find that the best time to buy RVs and motorhomes is during the week. Dealerships tend to attract more customers on the weekends. Weekdays come with lower levels of competition, which means it will be easier to get one-on-one time with a salesperson. The dealership may also be more flexible with negotiating if there aren't other customers around.
What else should I consider before purchasing an RV?
An RV alone is a big-ticket item, but make sure you budget for the other aspects of RV life. Allocate funds for fuel, maintenance, RV insurance, and off-season storage, plus all the accessories needed like bedding and cookware.
If you're purchasing a travel trailer that will get towed behind another vehicle, it's essential to check whether you can use your current car or if you'll need a larger one. If this is the case, budget in some time and funds to buy an extra car or trade in your current vehicle for a larger and more powerful model.
How to insure your new RV with Progressive
Online
We'll ask about your RV and desired coverages, so you can get the right policy for you.
Get an RV insurance quote
Call a rep
You'll speak with a licensed representative who can help customize your quote.
Call 1-866-749-7436
Through an agent
If you want local advice, we'll connect you with a licensed, independent agent near you.
Find an agent online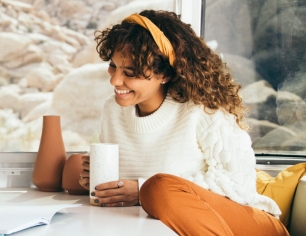 Hit the open road with RV insurance from Progressive