Car buying resources
Buying a car often means crunching a lot of numbers to find the best deal. Our resources and calculators help make that part of the car buying experience easier. You can estimate your monthly car payment, determine affordability, calculate depreciation, and even see if leasing or buying a car is a better fit for you.
2 min to read
Other car buying resources
Resources for evaluating a car's safety
Your car's safety should be one of the most important factors driving your car shopping decision. These resources can help you choose a car that's safe to drive:
IIHS top safety picks: Browse the Insurance Institute for Highway Safety's top picks for safest vehicles in each size category, going all the way back to 2006 model year vehicles.
NHTSA vehicle safety ratings: Look up the National Highway Traffic Safety Administration's safety ratings for new and older model vehicles.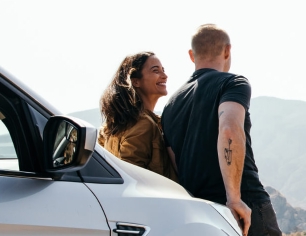 Find your new car, or sell or trade in your vehicle online