North Carolina RV insurance
From Asheville to the Atlantic, there's no better way to see The Tar Heel State's sights and scenery than traveling in the comfort of an RV. No matter how long you plan to travel – whether it's a weekend getaway, an extended vacation, or even full-time RV life – insurance coverage can help keep you safe and protected. Find out what you need to know about RV insurance in North Carolina.
5 min to read
What are North Carolina's RV insurance requirements?
North Carolina's auto insurance minimums also apply to motorhomes (those which have a motor and can drive independently). No matter how much you travel, you'll need to have proof of insurance with at least the following minimum coverages:
$30,000 in bodily injury per person

$60,000 in total bodily injury per accident

$25,000 in property damage per accident
In addition to these minimum liability requirements, North Carolina requires either Uninsured Motorist coverage (UM) or Uninsured/Underinsured Motorist coverage (UM/UIM). The choice depends on the Bodily Injury limits (BI) you select. If your Bodily Injury liability limits are the state minimum of $30,000/$60,000, you'll be required to get UM coverage with the following minimums:
UM BI: $30,000 per person, $60,000 per accident
If your BI coverage limits exceed the state-mandated minimums (anything above $30,000/$60,000) your policy will be required to provide UM/UIM coverage with the following minimum limits:
UM/UIM BI: $50,000 per person, $100,000 per accident
Progressive offers RV liability insurance for as little as $125/year!* Get a fast, easy online quote for RV insurance today!
What's included in a North Carolina RV insurance policy?
Required coverages
Liability coverage can pay for damages you cause when you're at fault for an accident. Bodily injury coverage may pay for medical bills when you injure someone else, while property damage coverage may pay for damage you cause to objects, vehicles, and buildings that belong to others.
The other required coverage – either UM or UM/UIM depending on the limits you've selected – offer you additional protection if another driver causes an accident but doesn't have enough insurance to pay for the damage they cause. These coverages protect you if the other driver doesn't have insurance or if the other driver is insured but has insufficient insurance limits to cover all the damage.
Comprehensive and collision coverage
If you make payments on your RV, check your lease or loan terms to see what minimum limits they require for comprehensive and collision coverages.
Comprehensive coverage may cover your RV when it's damaged by forces you can't control, including fire, theft, severe weather, vandalism, or incidents with wild animals.
Collision coverage may pay for repairs to your RV that are the result of any collision, including moving vehicles, parked vehicles, buildings, and objects.
What if I live in my RV full-time?
If you live in your RV most or all of the year, there are full-time RV insurance policies designed for you. They offer many of the same coverages as available for recreational RV insurance in North Carolina; they also provide coverages similar to a homeowners policy to protect your primary residence. Key features of a full-time policy include:
Personal liability: The required liability insurance only protects your RV while you're driving. Full-time personal liability may also pay for damage you cause while your RV is parked.

Medical payments: May pay for medical bills if someone hurts themselves in or around your RV.

Loss assessment: May cover fees and costs from an RV association, such as shared costs to clean up common areas after a severe weather incident.
Other RV coverages available in North Carolina
There are many ways to customize your policy. Get more protection with optional Progressive coverages, including:
Total loss replacement can help pay to replace your old RV with a brand-new one if yours is deemed a total loss due to a covered event.
Roadside assistance can pay to get your RV to the nearest repair shop if it breaks down on or near the roadway.
Replacement cost/personal effects provides coverage for personal belongings like laptops, cell phones, or camera equipment that's inside the RV.
Emergency expense coverage can get you up to $750 to pay for travel and hotel costs you're your RV is out of commission more than 50 miles from home.
Pet coverage protects animals with up to $1,000 of veterinary bills coverage if your pet gets injured in a covered incident.
Pest damage protection can pay to repair damage caused by wild animals, including mice, raccoons, and birds.**
Roof Protection Plus® can pay for roof repairs or replacement, even if the damage is the result of standard wear and tear.**
Find out more about our RV insurance coverage options.
How much is RV insurance in North Carolina?
Rates for RV insurance in North Carolina are based on many factors, including:
Type and model: More expensive RVs tend to cost more to insure. Newer, bigger RVs will typically cost more than smaller models, and motorhomes cost more than trailers.

Claims history: Your premium may be affected by the claims you make.

Use: The more time you spend using the RV, the more it'll cost to insure.
Pro tip:
In North Carolina, all motorhomes need insurance – but you can insure travel trailers, too. Learn about travel trailer insurance and get a personalized, online quote!
How can I get lower rates for RV insurance in North Carolina?
Discounts vary by state, but RV owners in North Carolina may be eligible for Progressive discounts such as:
Original owner: Save on your premium if you're the RV's first owner.

Multi-policy: Bundle RV with other Progressive policies to save.

Prompt payment: Pay less when you pay on time.

Responsible driver: Save money if you've been accident-free for three years.
Online
Customize your coverage to fit your RV and your unique needs.
Quote RV insurance
Call a rep
You'll speak with a licensed representative who will guide you through everything.
Call 1-866-749-7436
Through an agent
Connect with a licensed, independent agent near you.
Find an agent in Virginia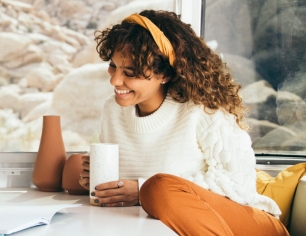 Hit the open road with RV insurance from Progressive