Vermont car insurance
Vermont has the smallest population of its New England neighbors, but the Green Mountain State boasts an outsized portion of the region's scenic driving routes. Rural, wooded roads present unique driving risks such as damage to windshields from kicked-up gravel and collisions with wildlife. Count on Progressive for reliable insurance, plus an array of discounts to help you save.
3 min to read
What are the minimum Vermont auto insurance requirements?
Vermonters must carry the following minimum liability coverage limits:
$25,000 in bodily injury liability per person
$50,000 in total bodily injury per accident
$10,000 in property damage liability
If your assets exceed the minimum coverage, you can increase your limits of liability for more protection. Learn more about auto liability coverage.
Vermont also mandates uninsured/underinsured motorist bodily injury and property damage coverage with the following minimum limits:
$50,000 in uninsured/underinsured motorist bodily injury per person
$100,000 in uninsured/underinsured motorist bodily injury per accident
$10,000 with a $150 deductible in uninsured motorist property damage
Uninsured/underinsured motorist coverage can cover injuries to you and your passengers and vehicle damage resulting from an accident with a driver who has no insurance or not enough coverage.
Comprehensive and collision coverage can protect your car
Lenders typically require collision and comprehensive coverage if you lease or finance your car. But even if your vehicle is paid off, physical damage coverages are still worth adding in the event your vehicle is damaged or stolen in a covered incident. Learn more about comprehensive and collision coverage.
What is the average cost of car insurance in Vermont?
In 2020-2021, the average Progressive liability-only auto insurance policy (single driver/single car) in Vermont cost $66 per month.** Rates vary based on several factors such as where you live, your driving history, and the limits and coverages you choose. Progressive offers auto insurance quotes for Vermont to help drivers find the best rates and discounts.
Can I qualify for discounts to lower the cost of my insurance?
Yes. Progressive offers a wide range of Vermont car insurance discounts, including:
Continuous insurance
Paperless
Three-year safe driving
Five-year accident-free
Electronic Funds Transfer (EFT)
Homeowner
Multi-car
Online quote
Protect your assets while saving money by bundling your car and homeowners insurance in Vermont. Do you rent your home? You can save when you bundle two or more policies—including your auto, home, and renters insurance—through Progressive.
Snapshot® lets you use your safe driving to save money. This program personalizes your insurance rate based on your actual driving. Choose a mobile app or device that plugs into your car and start saving. Read more about Snapshot.
Interesting facts about driving and auto insurance in Vermont:
How to get car insurance in Vermont
Go online
We ask easy questions, and you customize your coverages.
Quote auto insurance
Call a rep
Talk with a licensed representative who can guide you through the process.
Call 1-866-749-7436
Through an agent
Connect with an independent agent in your area.
Find an agent in Vermont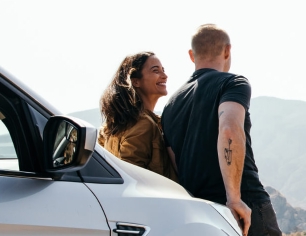 Quote car insurance online or give us a call