Auto insurance for seniors
Even if you have a stellar driving record, chances are your car insurance premium will eventually go up during your senior years. According to countrywide data from Progressive, the cost of auto insurance in most states for seniors tends to start rising at the age of 75. In contrast, middle-aged drivers in their 50s and 60s may pay less for insurance than at any other time in their lives. If you're over age 55, you might be able to save some money if your state requires insurance discounts for older drivers.
4 min to read
Is car insurance higher for seniors?
Car insurance may cost more for older adults in most states due to a variety of factors. One possible factor noted by IIHS-HLDI is that older drivers may have a higher risk of being involved in accidents than some younger adult drivers. And according to the CDC, older adults are more prone to serious injuries as a result of an accident, which can lead to expensive hospital bills and greater costs for insurance companies.
That said, based on Progressive's data on how age impact insurance rates, car insurance for seniors typically only starts increasing at age 75+. Even then, the average 75+ premium is still lower than premiums for the 45–49 range.
Age
Premium and change
45-49

Premium and change

$120 (-1%)
50-54

Premium and change

$111 (-8%)
55-64

Premium and change

$100 (-10%)
65-74

Premium and change

$96 (-3%)
75+

Premium and change

$101 (+4%)
Note: Table represents car insurance rates by age based on Progressive Personal Auto policies sold countrywide from September 2020 to August 2021.
So overall, barring no other changes, your car insurance rate may continue decreasing throughout your 50s and 60s, and it may increase starting around age 75. Here's a decade-by-decade look at the potential differences in car insurance rates for those 50 years and over.
50s and 60s
Drivers in their 50s and 60s may experience lower insurance rates than most other age brackets, according to Progressive data. This is possibly due to middle-aged drivers having a lot of experience behind the wheel while also being less likely to suffer from hearing or vision impairments.
70s
Car insurance rates start to rise once you get into your mid-70s, according to Progressive data. As previously stated, this may be due to older drivers having a higher risk of getting into accidents, as well as being more prone to injury as a result of a crash.
80s and above
While most drivers in their 80s are more experienced than anyone else on the road, the effects of age can impact our reflexes and reaction times. That may explain why the cost of auto insurance for seniors over 80 typically increases. These increases can become cost-prohibitive for some, which is why it's important to take advantage of mature driver discounts that may be available.
Are there government-mandated auto insurance discounts for seniors?
Many states mandate mature driver discounts for seniors who enroll in and complete state-approved driving courses. AARP, AAA, and The National Safety Council (NSC) are among the organizations that provide qualified classes.
How can senior drivers get the best car insurance rate?
Besides senior discounts and other auto insurance discounts, seniors can get cheaper car insurance at any age by doing the following:
How to get car insurance as a senior
To find the best car insurance for seniors, compare auto insurance quotes today, or get a quote using one of these methods:
Go online
We ask easy questions, and you customize your coverages.
Get a car insurance quote
Call a rep
Talk with a licensed representative who can guide you through the process.
Call 1-866-749-7436
Through an agent
Connect with an independent agent in your area.
Find an agent online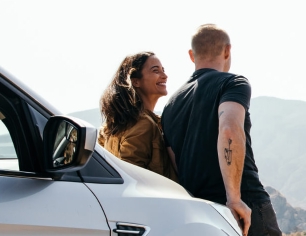 Quote car insurance online or give us a call